Senior UX Designer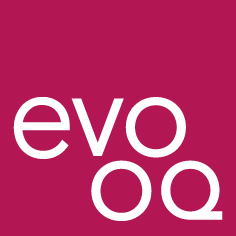 Evooq
At Evooq, we are building an ecosystem of solutions that combine data, technology and investment expertise.
Finance professionals use our solutions to rapidly identify investment opportunities, make informed decisions and manage the risk and the lifecycle of the investments.
Moreover, Evooq is organized according to a flat structure, through highly autonomous teams and by privileging trust and responsibility.
What you'll do
Work hands-on in a cross-functional team on one or several of our products
Gather relevant insights using research, testing and analytics
Contribute to the vision of our products with ideas, sketches, prototypes, demos and research insights
Design, develop, apply, deliver and test designs and UX patterns that delight users
What you need
A can-do attitude and abundance mindset—you'll be involved in the full UX life cycle including decision-making from design to production
Skills in developing & maintaining a high-performing, dynamic design system
Experience in user research and user testing
Hands-on experience in designing user-centric products that break new ground
A proven appetite to suggest and learn new methods and tools
Ability to interface with business and technology and establish and develop the best ways of collaborating in a fast-moving, multi-location, multi-program environment
Ability to complete projects with minimal supervision and direction
A preference for experiments and demos over lengthy discussions
Fluent in English and French
What's In It For You
Work with the greatest methods and tools in UX. Our stack is agile and user-centered  using Figma, Zeroheight, Jira and other tools.
Contribute to all parts of the Evooq UX from research to production 
Drive adoption and help scale our UX across applications, programs and demographics
Be both a student and teacher to everyone you work with in a culture that focuses on curiosity and development
Why us
We strongly advocate humility, curiosity and pragmatism
We are always eager to learn new things
We change finance, breaking (UX-) conventions of the industry
Highly experienced team, flat hierarchy and open communication
Very flexible work environment
About us
Evooq is a global provider of technology-driven solutions for wealth and asset managers. We aim to radically simplify the investment process and make investments more accessible and more understandable for professional investors and their clients.
Our clients include some of the world's largest banks, as well as wealth management companies and pension funds across Europe and Asia. 
We are headquartered in Lausanne and have offices in Geneva, Zurich, Fribourg and Singapore.
Apply for this job