UI/UX Designer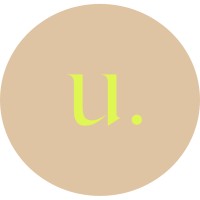 Unsweetened Beauty
About Us:
Unsweetened Beauty is a skincare community leveraging expert knowledge & user experience to build real-world skincare knowledge.
Being a skincare user is a frustrating experience, with inaccurate and unbiased information every step of the way. Why is my skin flaky? What products should I buy? When am I supposed to use Vitamin C? It's a minefield. How are you supposed to find the correct answers?
Unsweetened Beauty is here to help each person find expert-driven and trustworthy answers to their skincare questions. We're here to shape the future of skincare - are you joining us?
About You:
We are looking to onboard a fantastic UI/UX designer. This person will take ownership of the visual design of the web app and native apps to delight our users.
What you will do:
To do quality checks to ensure designs and creative assets are ready for implementation handoff or final delivery
The ability to articulate and defend design choices using research/data
Research and analyse the best design techniques and solutions for the app's visual design
Work closely with developers to implement the visual design
What you need:
2-4 years of experience in UI/UX for web and mobile apps
Hands-on experience in all phases of the design process, from design initiation through final delivery to the development team
High attention to detail and an obsession with pixel-perfect detailing
Expert knowledge of visual design, typography and colour theory
A portfolio that you're happy to present
Apply for this job