Product Designer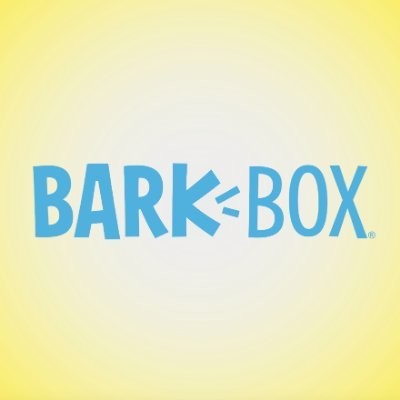 BARK
ABOUT BARK:
BARK is a company building products, experiences, and entertainment for dogs and the people who love them. The lasting brand that Disney has built for kids and families, BARK is building for the fast-growing market of dog people.
Our ambition-level is high, the opportunity is huge, and our love for dogs is through the roof! We launched in 2011 with BarkBox, a monthly themed subscription of all-natural treats and clever toys. Since then, we've shipped more than 50 million toys and treats to the dogs across the world and use all of that direct customer feedback to inform new initiatives and ways to make dogs happier.
 But what kind of company is BARK? It's a company that has gone to the dogs. We are committed to a culture that is open, inclusive, generous, and enthusiastic — just like our pups. United by this dog-obsession, we embrace diversity of all stripes and spots. If your camera roll is 90% pictures of your dog, you belong here.
 At BARK, we know that dogs aren't pets; they're family. Our people – crazy dog people – believe that their dogs deserve the best. The best treats, the best toys, the best seat on the couch. Together, we're driven to be the people our dogs think we are.
WHO WE'RE SNIFFIN' FOR:
We're sniffing for a Product Designer (Mid-Senior level) in our New York City office. BARK is a fast-growing business for people who absolutely love dogs. As a Product Designer at Bark, you will use your expertise to help evolve the user experience and product vision for our existing and future product lines. 
DOODIES:
Be responsible for the UX/UI design for our digital products that sell, promote, and support our physical products for dogs and their people

Lead the user-centered creative vision for our products, solving user problems with experiences that delight

Produce product design UI deliverables for collaboration and handoff with Engineering

Collaboratively define user-centered problem statements and outline product principles to help guide design decision-making with Product, Data, and Engineering

Collaborate with team members to execute rounds of user testing to validate hypotheses and de-risk new features and releases with user interviews, moderated and/or unmoderated usability tests, surveys and screener creation, etc.

Help lead evolution of our evolving design system/s across different product verticals

Contribute to our design culture through thought leadership and collaboration

Conceptualize and design solutions that meet/exceed strategic objectives from various departments (marketing, platform, growth, margin, retail, etc.)
QUALIFICATIONS:
At least 3+ years experience working as a Product or UI/UX Designer

Strong portfolio including examples of elegant UI designs that showcase your user-centered design thinking

Ability to produce elegant UI designs using industry best practices of typography, color, graphics, and layout

Expert proficiency in commonly used visual design and prototyping tools such as Sketch, Invision, Abstract, Adobe CC, etc.

Superior verbal and written communication skills are a must (articulating design decisions, evangelizing design thinking, soft-skill team collaboration skills for cross functional teams, etc.) 

Comfortable working in a fast-paced, fluid environment, handling a variety of assignments and technologies

Experience collaborating on user research and usability testing (functional usability, A/B, user interviews, moderated/unmoderated, etc.) - a sincere passion for doing more than just "making things look pretty"

Experience w/responsive and/or mobile products

Must love dogs!
BONUS TREATS:
Experience with e-commerce or digital marketing is a plus

Understanding of best design practices for WCAG compliance for Accessibility 

Confidence to bring new tools and fresh ways of thinking to the table 

Hands-on experience leading planning and executing rounds of research (screener and survey development, problem space interviews, usability tests, etc.)

Understanding of best, leanest ways to test and de-risk product assumptions before shipping, avoiding as much research bias as possible
Apply for this job
Tell a friend