Product Designer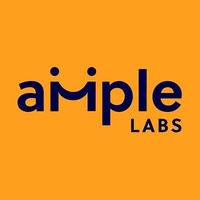 Ample Labs
We're looking for a Product Designer to join Ample Labs!
Your role as a Product Designer will be to design and enhance Ample Labs' existing website, design features for our flagship product, Chalmers and more. You'll become an early and foundational member of a high-impact user experience team whose shared goal is to build elegant, user-centric product solutions. You'll passionately act as the voice of the user. You'll relentlessly pursue ways to make our users' lives easier.
Who we are
Ample Labs is a tech non-profit committed to using technology to empower individuals facing homelessness in Toronto and abroad. Our work started with broad research showing that even when experiencing homelessness, most people rely heavily on smartphones to find vital information. Our first product, Chalmers, is a web-based chatbot that helps you find local social services like free meals, overnight shelter, clothing and more based on your specific real-time location and needs. Chalmers has recently been featured on Forbes, Fast Company and Toronto Star.
Head over to
chalmers.app
to give Chalmers a try!
What you'll be doing
Design and prototype new features and experiences on Chalmers and new products.
Own all stages of the design process from concept, UX research through to development hand-off and assess how well features are being used by real users.
Solve product problems with a focus on the best user experience while balancing company goals, design cohesion, and ease of implementation.
Seek out, understand and incorporate qualitative and quantitative feedback throughout the design process and work with UX Researchers on this.
Work autonomously in a cross-functional, agile product group with Product Managers, Engineers, and Data Analysts to prioritize and build new features.
Design assets for our website, create decks, and other sales and marketing collateral.
What you should have
Strong portfolio showcasing your past work and process
You have at least 3+ years of experience designing modern consumer-focused products
You have experience managing a small-team (Less than 5) of UI/UX designers or design interns
You know how to plan and prioritize design work and assign it to people on your team
You have management experience and know-how to give direction, feedback, and groom your team so they are growing in their skills and areas they want to develop
Experience shipping mobile product in an agile environment on web-platforms
Passion for being involved in the big picture, while fearlessly diving into the details
Comfort with a fast-paced, agile development process
Demonstrated experience in both visual and interactive design
The ability to flourish with minimal guidance, be proactive, and handle ambiguity
Experience working at scale with Design Systems
Who we're looking for
You value impact-driven work
You're passionate about what you do
You're socially minded & genuinely care about the work we do
You're proactive, a problem solver and go-getter
You're collaborative and are a team player
You're curious and self-motivated
You can adapt to change quickly
Duration & Hours
6-month contract, 30-40 hours a week
Available to start immediately
Apply for this job
Tell a friend