Senior Product Designer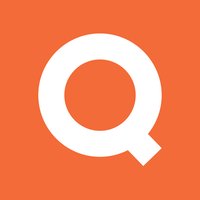 Quartzy
Quartzy is seeking a talented product designer to join us in shaping the next phase of our product's growth. You'll have a chance to define and play a major role in our product organization as our company scales. Every day, thousands of researchers from around the world improve the efficiency of their research by using Quartzy. Our team and our product accelerates scientific progress by bringing well-designed, meaningful tools to the multi-billion-dollar life science research market. We recently raised a new round of funding and are gearing up for rapid product development.

About you
Our customers are doing some of the coolest work in the world (some are literally attempting to cure cancer), and you are excited about making their lives easier by building seamless experiences. You have an insatiable curiosity about why customers behave in certain ways, and an instinct on what to build to solve their core problems. You can map user flows in your sleep and understand where bottlenecks or pain points arise. You are an expert in design systems, but know when to break the rules. You adroitly interpret qualitative and quantitative data, using them to iterate toward effortlessly usable solutions. You are just as excited to work with a team on building a company as you are to work on any one particular feature, and understand how design fits in helping all teams achieve their objectives.

About Quartzy
Quartzy is the world's #1 lab management platform. Every day, hundreds of thousands of scientists from all over the world improve the efficiency of their research by using Quartzy. Our software combines lab resource management and eCommerce, producing a unique value in this large market. Our customers range from top medical schools to cancer therapeutics companies to food science companies, and we are humbled every day to be serving them.

What you'll do
--Work directly with our product team to shape ideas and create interactive prototypes.
--Collaborate with internal and external stakeholders to test ideas and to quickly iterate to the best solution.
Iterate on existing flows.
--Design beautiful, intuitive interfaces that make our multi-dimensional product effortless to use.
--Package assets and communicate with our engineering team to implement features.

What we're looking for
--5+ years of product design experience.
--An affinity for consistency, color-use, typography, and a keen eye for subtle details.
--An understanding of when to make trade-offs to ensure business targets are achieved.
--An exceptional communicator: You share your design thinking by stating upfront the design goals and user flows you are solving for. You can verbalize why certain choices were made and the pros/cons of any alternatives you considered.
--An open mind - You take feedback without defensiveness and will incorporate others' perspectives if they make sense.
--A design stack expert: Fluency in Sketch, Photoshop, Illustrator, or other design and prototyping tools. Zeplin proficiency and/or the ability to write HTML/CSS would be awesome!
--A bias for action - you like to move quickly, and are always iterating on ideas.
--An ownership mentality - You possess a natural tendency to take initiative and own projects. You feel accountable for the usability and customer experience of everything you design.
What we offer
--A product-driven work environment where we strive to uncover the core problems and build innovative solutions.
Rich benefits package, which includes health, dental, vision, life insurance, 401(k) and more!
--A company culture that values transparency, accountability and fun! Read more about it here!
Does that sound like you? We'd love to hear from you.
Apply for this job
Tell a friend