UI/UX Designer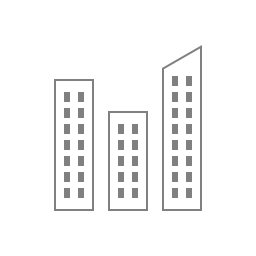 Convosight
Convosight is the world's first global data analytics SaaS platform for community admins launched by India's largest parenting community, Baby Destination. We are disrupting the way communities are managed, moderated and grown by using the power of data analytics and machine learning. Convosight is a funded startup with engineering offices in Delhi and Hyderabad.
Website:
convosight.com
Website:
babydestination.com
Location: Delhi
About the role:
We are looking for a user-experience (UX) designer who is able to understand our business requirements and consumer requirements and translate those into user interfaces that are intuitive, friendly and have conversion rates. This person will be responsible for conceiving and conducting user research, interviews, and surveys (if needed), and translating them into sitemaps, user flows, customer journey maps, wireframes, mockups, and prototypes. The UX designer will also be expected to design the overall functionality of the product along with the product manager, and in order to ensure great user experience, iterate upon it in accordance with user-testing. Our next product is going to be used by millions of people in India and internationally, so someone with experience in designing interfaces that can work at scale for millions of users will fit well in this role.
Responsibilities:
• Translate user scope documents concepts into user flows, wireframes, mockups and prototypes that lead to intuitive user experiences.
• Facilitate our product vision by researching, conceiving, sketching, prototyping and user-testing experiences for digital products.
• Design and deliver wireframes, user stories, user journeys, and mockups optimized for a wide range of devices and interfaces.
• Identify design problems and devise elegant solutions.
• Make strategic design and user-experience decisions related to core, and new functions and features.
• Take a user-centered design approach and rapidly test and iterate your designs.
• Collaborate with other team members and stakeholders.
• Ask smart questions, take risks and champion new ideas.
Must-haves:
• Min. 3Yrs+ of UX design experience. Preference will be given to candidates who have experience designing scalable enterprise solutions for complete digital environments.
• Expertise in standard UX software such as Sketch, Figma, OmniGraffle, Axure, InVision, UXPin, Balsamiq, Framer, and the like
• Ability to work with business stakeholders to understand detailed requirements and design complete user experiences that meet product needs and vision
• Extensive experience in using UX design best practices to design solutions, and a deep understanding of mobile-first and responsive design
• A solid grasp of user-centered design (UCD), planning and conducting user research, user testing, A/B testing, rapid prototyping, heuristic analysis, usability and accessibility concerns
• Ability to iterate designs and solutions efficiently and intelligently
• Ability to clearly and effectively communicate design processes, ideas, and solutions to teams and clients
• Clear understanding of the importance of user-centered design and design thinking
• Ability to work effectively in a team setting including synthesizing abstract ideas into concrete design implications
• Carry excitement about collaborating and communicating closely with teams and other stakeholders via a distributed model, to regularly deliver design solutions for approval
• Passion about resolving user pain points through great design
• Open to receiving feedback and constructive criticism
• Passion about all things UX and other areas of design and innovation
• Research and showcase knowledge in the industry's latest trends and technologies
Optional:
• Basic HTML5, CSS3, and JavaScript skills
• Prior experience in e-commerce Apps / B2B SaaS products / Analytics tools / B2B2C Marketplaces
Email your resume to hiring@convosight.com
Apply for this job
Tell a friend