Product Designer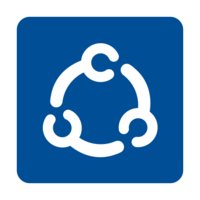 Richpanel
About Richpanel

Richpanel is a SAAS startup building next generation of messaging apps for commerce. We are a team of young, passionate techies, marketers & growth hackers that enjoy building products that people love.

We are looking for a UX/Product Designer


What we are looking for:
- 2-4 years of experience in User Experience, Product Design, Human Computer Interaction in Digital products companies.
- Previous experience in conversational design is a plus.
- Previous entrepreneurial experience is a plus.
- Experience handling a design team, directing work and mentoring staff.
- Creative, resourceful, detail-oriented, highly organized, hands-on.
- Self-driven, comfortable with a fast-paced, always-on, highly ambiguous environment.
- Excellent communication skills, both written and verbal.


Roles & Responsibilities:
- Help the company to meet its business goals and objectives through design.
- Run design operations for the team and inculcate the best operational practices.
- Own the style guide and aesthetic palette for the technology platform.
- Overall responsible for the end-user experience of the entire technology platform.
- Conduct regular user and customer research to understand pain points and be the voice of the user, customer.
- Build and manage a team of UX strategists and UI Designers.
- Build design principles for the conversational technology platform.
- Develop a practice of intense data-driven iterations and decision making to keep innovating across products.
- Work closely with Product development and NLP teams to understand nuances behind conversational AI.
- Keep up with market trends and be a thought leader in the industry.
Apply for this job
Tell a friend