UI/UX Design Freelancer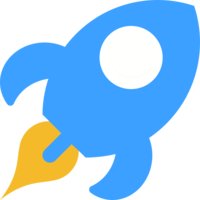 The Future School
***HOW TO APPLY***
Send a message with the following format:
1. Links to at least 2 web applications you've designed (required)
2. Links to responsive web pages you've designed & how they look on mobile (not required, but a bonus)
3. Answers to following questions - do you have experience with:
a. Figma (required)
b. CSS (bonus)
c. HTML (bonus)
d. Graphic design for web/mobile apps (bonus)
4. Anything else you would like to add about your experience.

If your application doesn't follow this format, you will not be considered.

***JOB DESCRIPTION***

You'll be working closely with a passionate team of software engineers to design parts of our web application.

The pay for this position varies by region & experience, but is typically in the range of $10-$20 per hour. You can expect anywhere from 5-15 hours of work per week. Every week will be different.

Requirements:
- Experience with Figma.
- Portfolio of past design work showcasing web app designs
- Familiarity with HTML/CSS/ReactJS is a plus
- Familiarity with proptotyping tools is a plus
- Related coursework in UI/UX design or HCI is a plus
- Strong product thinking & teamworking skills

Benefits:
- Close mentorship from engineers that have worked at top companies (Facebook, Salesforce, Amazon, etc) and former incubator/agency founders.
- Invaluable experience in designing a real world application that users love.
- Learn related skills such as product thinking and product management.
- Create a positive impact on individual lives through the education product we're building.
Apply for this job