Product Designer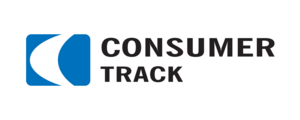 ConsumerTrack
Description
ConsumerTrack™ is unique in the digital marketing and media industry - we combine marketing, digital, content and fintech. Our performance based approach increases brand awareness and generates targeted audience engagement on our internal web properties and partner sites.
We're looking for a dynamic UX Designer/Developer to join our product Design Team to help build the best digital mobile experiences for customers so they may Live Richer™. Under the leadership of a Senior UX Design lead, your design and technical skills will help problem solve for all digital touch points, and your design thinking skills will help propel conversion performance to new levels.
Responsibilities
Create usable and intuitive user interfaces
Collaborate with the rest of the design team to evolve and refine our design system, ensuring visual cohesion and engineering efficiency across all user touchpoints
Communicate design solutions to engineers and stakeholders
Design and prototype elegant solutions for web and mobile apps
Work within brand guidelines to create layouts that reinforce a brand's style or voice through its visual touchpoints
Requirements
3+ years of industry experience shipping software products, digital marketing, or web services
Manage project work flows and deadlines with emphasis on both quality and timely delivery
Ensure digital deliverables meet business requirements by leading the delivery production line (development, testing and implementation)
Full grasp of mobile and responsive design standards and best practices
Communication, collaboration and teamwork
Problem-solving and Adaptability
Understanding of interaction design principles
Proficiency of industry tools such as Sketch, Adobe Creative Cloud, and Zeplin
Proficiency in HTML, CSS and Boostrap JS Libraries
Understanding of JIRA and Agile processes and environments
Design portfolio that demonstrates problem solving for digital experiences and good branding aesthetics
Benefits
Competitive salary with excellent growth opportunity; we pride ourselves in having a team that exudes leadership, high initiative, creativity, and passion.
Awesome medical, dental and vision plans with heavy employer contribution.
Paid vacation, holidays, and sick days.
Flexible time/work from home (for eligible employees)
Complimentary gym membership (located 0.2 miles from office!)
Company funding for outside classes and conferences to help you improve your skills.
Contribution to Student Loan Debt after the first year of employment.
401K. Employee can start contributing immediately. After the first year, CTI contributes 100% of the first 3% contributed and 50% of salary deferrals in excess of 3% up to 5%
We are an equal-opportunity employer, and all qualified applicants will receive consideration for employment without regard to race, color, religion, sex, national origin, disability status, protected veteran status, or any other characteristic protected by law.
Apply for this job
Tell a friend