Product Designer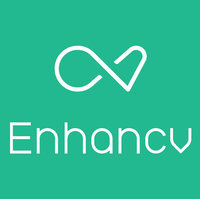 Enhancv
At Enhancv, we build the world's best resume-editing platform. Each month we help thousands of customers worldwide get the job they love. We are a small 10-person team spread across Europe 🌍, Asia 🌏 and North America 🌎 whose goal is to put an Enhancv resume on every recruiter's desk!
We're looking for a Product Designer to work on the Enhancv resume editor and our public-facing website. The ideal candidate has experience working in a growth team or at a small scale startup, is passionate about the company's mission, and is extremely customer focused.
Here's what you'll be doing
📐 Rapidly put together multiple concepts and prototypes; knowing when to apply pixel-perfect attention to detail, and when to make low-fi sketches and prototypes.
🔍 Incorporate user research into design solutions. Understand metrics & run multiple experiments to test your hypotheses.
🎉 Get thousands of users daily on your designs and A/B tests. It's fun when you are a consumer product!
Collaborate closely with engineers, product and other team members.
✈️ Be autonomous. You'll take full ownership of your work and lead design across the entire product lifecycle.
Ideally, you're no stranger to these
💻 You have experience with desktop & mobile digital apps, ideally in a commercial B2B or B2C space.
📊 You care about the impact of your work. You have experience tracking usage of the things you build, doing research & user testing to understand what isn't working and iterating until you move metrics.
🚀 You're a great communicator when discussing design concepts. Also you read between the lines – mention your favorite ice-cream flavor in the typical day question of the application to let us know you saw this.
⚗️ You have worked on larger and complex problem spaces. You think in terms of design systems and user journeys, not just screens and fonts.
✏️ You are best friends with Sketch, Figma and Adobe CC.
Where you'll work
Enhancv started in 2014 and today it's a highly profitable B2C startup. We started out from Bulgaria and today we have remote team-members in the US and India. We fly ✈️ to meet each other, plus organize a team-wide retreat once a year. Our engineering team is based in Sofia 🏠 and now we're looking for a product designer in Berlin as one of the first team members at our new office!
Over the years Enhancv has been featured on Business Insider, Glassdoor, BuzzFeed and other media. Most recently Mark Cuban spotted us.
Mark Cuban Screenshot
Salary, Benefits & Perks
⛱ 22 days of paid leave.
🩺 Healthcare: Company-wide insurance policy or a budget for remote team members.
📚 Courses and learning: We invest in your professional growth.
🏋️ Sports allowance. We invest in your health.
💻 Equipment: Get a MacBook and other equipment to do your best work.
🚌 Transport allowance.
✈️ Travel: We cover work-related travel and retreats.
Our Interview Process
1️⃣ Apply and fill out the short form. 2️⃣ We'll review your application and invite you for an online interview to get to know you better. 3️⃣ If we like each other, we will follow up with a small assignment. 4️⃣ Finally, we'll make an offer if we feel you are the best fit for the position.
Apply for this job
Tell a friend