Product Designer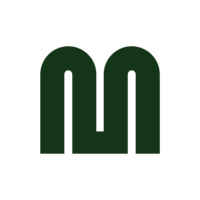 Monument
About Monument
Monument is an alcohol addiction treatment platform for those looking to change their relationship with drinking. Designed for sobriety or moderation, Monument plans are personalized to members' goals and lifestyle, and available entirely online. Plans include access to the Monument community, video call therapy, and physician-prescribed medication. We believe treatment should be affordable, accessible, and customizable because life shouldn't have to stop for recovery.
We're looking for a product designer (mid to senior) to join our founding team in NYC. You'll be our first in-house designer with a broad range of responsibilities and tremendous impact and ownership.
About the Role:
Be the first in-house designer at Monument, a well-funded startup based in NYC. You'll split your time across User Research, Product Design and helping out with Marketing/Brand as needed.
Participate in and advocate for user research to elevate our understanding of users and guide our product decisions
Work through design problems from beginning to end: translating research insights into ideas, prototyping and iterating on higher fidelity designs and tracking success.
Collaborating with other team members (engineering, product, marketing) to make sure things get done well.
What We're Looking For:
Someone who wants to lead design at a young startup. For now this means you'll be doing the bulk of the design work but as the company scales it could mean leading a team. In particular we're looking for people who:
Are passionate about the mission of the company
Have collaborated with engineers to launch and iterate on mobile products
Have excellent communication and storytelling skills
Have a strong desire to solve important problems in simple and elegant ways
Have experience conducting user research
Have experience designing mobile products
What You'll Get:
Competitive salary
Generous stock option plan
Medical, dental and vision insurance
Upward mobility and growth opportunities within a young startup.
The ability to directly contribute to people's recovery journeys and help a huge population of people significantly improve their lives.
We are an equal opportunity employer and value diversity at our company. We do not discriminate on the basis of race, religion, color, national origin, gender, sexual orientation, age, marital status, veteran status, or disability status.
Apply for this job
Tell a friend