User Researcher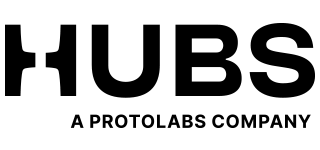 Hubs
3D Hubs is more than 3D printing, and we're only getting BIGGER!
Posted by: simon@3dhubs.com
This is a User Experience Research role in a Product Team of 7 that reports to the CPO & Co-Founder of 3DHubs. User Research is a crucial part of our ideation process when adding new features to our Online Manufacturing platform, but we've never had a designated User Researcher position...until now. This first-of-its-kind position is ideal for someone who has previously worked as a UX or User Research Specialist in a small to medium sized company, and who has studied the world(s) of and both a Social Science like Psychology and an Industrial Science like Mechanical Engineering.
Working with a team of Product Designers, and also supported by a team of Product Managers, your role will be to help 3DHubs to increase the depth and the diversity of our User Research. You will have hands-on practical knowledge of a variety of UX research methods, and will be responsible for regularly conducting User Interview Sessions and rapidly turning your collective observations into actionable design recommendations. The impact of your work will be widely felt, and will eliminate a lot of guesswork that our Product team often face when conceptualising how our new features ought to feel and function. You'll measure your success at 3D Hubs not by the numbers of interviews that you conduct, but by the diversity of Users that you can engage - and the quality of your subsequent reporting on their experiences.
Until now, our Design & Product Teams have done their own User Research & User Interviews. But they accept and respect that UX is an entire discipline, and should be treated as such. If hired, we'll treat you as the UX expert from your first day - and we are excited to learn from you! You will have autonomy on which method to apply to each situation and level of user. If you want to see what our Users see before applying for the position, head straight to
3dhubs.com
.
What you'll do
Evaluate and monitor our customers' experience through Remote Interview Sessions
Assess as many different types of users as is practical, filtering through our internal CRM [Hubspot] 
Be responsible for User Recruitment and Analysis Design
Synthesise and communicate user stories, transform research findings into actionable input for product decisions
Collaborate with designers, product managers to provide 3D Hubs with key insights for product development.
What it takes
Bachelor's Degree or higher in Psychology, Behavioural Sciences, HCI or similar.
3+ years experience of research delivery, agency or in-house, preferably for an Iterative Design environment
Strong interest in Engineering practices [our customers are almost exclusively Engineers]
End-to-end experience of User Research: Study design, User Recruiting & Interviewing, Analysis & Storytelling, post-launch metrics, etc
Practical experience with a variety of UX research methods
BONUS: Formal interview training; Studies in Industrial or Mechanical Engineering; Startup experience.
Why 3D Hubs?
Opportunity to have an impact in a high paced culture and accelerate our growth
Dynamic, international team of 100+ people from (30+ nationalities), growing to 150+ this year
Brand new office location on the harbour of Amsterdam
Regular team events and company-paid lunches (for employees)
Learn more about us on our Office Instagram and Careers page
Apply for this job