Senior UX Designer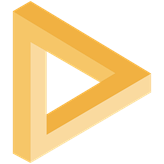 Applied
Hiring (and being hired) is one of the most important things we do, but humans are frankly terrible at it. We look for the wrong things, we're naturally biased, and we don't follow the data.
Applied is on a mission to help teams hire the best person for the job, regardless of race, gender or background. Our platform helps teams hire with more precision and less bias. Everything is measured so teams can understand what works and that allows them to constantly improve and give candidates useful feedback!
We've proved that it's a better way to hire, for all involved.
We're lucky enough to be scaling the business and need a Senior UX Designer to work within our growing Product team.
This is a chance to get in on the ground floor of a fast growing, investor-backed start-up and be part of changing the way hiring is done on a global scale. You can read more about us in the New York Times, Harvard Business Review, TechCrunch and New Scientist.
A bit about you and the role
Diverse and inclusive teams make for a richer work life (and do better) so we're open to all candidates, wherever they found their skills and passion for this role.
At Applied we generally look for:
An appreciation for other people's differences and talents.

A growth mindset. We're a team that likes to learn new things, disagree, and be taught.

A belief that where possible decisions should be backed by research and tested on what works.

A healthy ego. Anyone with a big ego needs an even bigger dose of talent and hard work

Some entrepreneurial spirit. We're doing something nobody has ever done; there's no guidebook
For this specific to role you'll need:
The ability to plan, execute, and draw insights from UX research

The ability to take UX research and collaborate with the broader team to product wireframes

Comfort with Lean UX as a means of rapid iterative delivery

Passion for making high quality products that add real value to people's lives

Compassionate collaboration with others and managing uncertainty to get things done

Comfort supporting and mentoring miore junior team members
The first 6 months
This role will give you the opportunity to work across teams at every level and help those teams grow. You'll be able to build a community both within the wider team and with our partners.
Here's a taste of what you'll be involved in the first 6 months:
Being a crucial part of our UX function as part of a broader Experience team that also includes Customer Experience, Product, and Engineering

Meeting our customers and build relationships with them. We build features and products for real people and so we love going to chat to them, it's the best way to understand what they want.

Working with stakeholders from across the company to validate and refine new roadmap projects

Planning, refining and designing new features with colleagues from Product and UX

Helping refine and measure the working practices of the UX team

Supporting and mentoring other team members
As a team member you'll benefit from
Equity in the business

Quality stationary, including multiple colours of sharpies and post-it notes

Wellbeing benefit

Flexible / partially remote working options

Involved in other aspects of the business, from strategy, management and training, to shaping team culture

Being part of something that's both commercially successful but also socially important
Next steps
You don't need a CV, just your brain. Instead you'll answer some questions that are related to the job. After the job closes, your answers will go through our sift process: all answers will be anonymised, randomised and then reviewed by a panel of reviewers.
If you are shortlisted, we'll invite you to interview. There are typically three interviews lasting around two hours in total. Also, we love giving feedback, so at the end you'll see how well you performed at each stage of the application process.
Expected duration of this application process: 4 weeks
To get started, pop your email in the top right of this page.
Role posted - 9:50am, 10th Mar 2020 GMT
Apply for this job