Lead Product Designer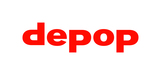 Depop
Depop is the fashion marketplace where the next generation buy, sell and get inspired. We are headquartered in London, UK with locations in Manchester, New York, Los Angeles and Australia. We have more than 18 million registered users in 147 countries. In the UK, 1 in 3 Gen Z/Millennials are registered and in the US we have grown 300% over two years. We are also the only European player to have recently entered the top 25 shopping apps by daily active users.
Our mission is to empower the next generation to transform fashion, and our team of nearly 200 people are dedicated to serving the needs of our global community.
We operate on three pillars:
Community : Our buyers, sellers and employees are inclusive, diverse and accessible. We are committed to empowering diversity within the fashion community.
Entrepreneurship : We support our community and help them build their business with Depop. We thrive on supporting innovation by shaping an environment where creators, makers or hustlers can thrive.
Sustainability : Depop helps extend the life of garments and reduce waste, we care about the world and want to make a positive change within the fashion industry.
Read a little more about us here.
Product & Design at Depop

Our Product and Design teams help define the best digital environment for our users to enjoy Depop. As our product portfolio expands, providing a positive user experience is a core focus at Depop, with our passionate Designers bringing Depop to life.
As our community continues to grow, we're looking for an exceptional Lead Product Designer to join us and lead a team of 7 Product Designers and help them continue to improve our products. We work in multidisciplinary teams that focus on particular products or customer groups and need a Lead Designer to support the consistency of design and UX across all of our applications.
Learn more about design at Depop in our design blog: https://medium.com/depop-design
Responsibilities:
Be able to help our design team to produce creative projects to inspire our community.
Building a product that directly impacts our community (buyers and sellers).
Facilitate UX and user testing sessions with our design team and our community.
Create and/or maintain our Design System.
Be able to mentoring, growing and guiding the Product Design Team together with the Head of Design. Foster excellent teamwork and decision making.
Help us to continue build a strong design team and maintain our design culture, and of course you can be actively participating in the London Design Community.
Requirements:
Strong understanding of interaction design, UX and UI principles
Experience working in agile teams, working closely with product managers and engineers on a daily basis
Experience in organizing user research and user testing together with designers and UX research.
Experience to run workshops internally and externally at our design team.
Strong knowledge of iOS and Android guidelines.
Accurately and quickly identify usability and UX issues, and propose solutions to these
Naturally collaborative and supportive
Able to provide and receive design critique constructively
Benefits
Depop offers the opportunity to work in one of the UK's fastest-growing scale-ups, with a vibrant and diverse group of people, building a product we all deeply care about, in addition to:
Learn and Grow : We sponsor and run a myriad of programmes, conferences and meet-ups to up-skill our employees and enhance their journey with us, just ask!

Wellbeing : We care about wellbeing. We offer a cycle to work scheme, healthy fruit and snacks in the office, breakfast every Tuesday, eye-care vouchers and a discounted gym membership.

Mental Health : Mental health is a top priority for Depop. We offer subsidised counselling appointments through SelfSpace, have mental health first aiders and also run yoga, meditation and more.

Work/life balance : We have 25 days of holiday with the opportunity to buy or sell 5 more, a day off for activism, and sabbaticals for our long-serving employees.

Family life : We offer flexible working (based on your team), generous parental leave policies, and, all of our offices are dog-friendly! Do your best work with your best friend.

Financial : We match up to 6% on your pension and offer discounts through BenefitHub.

Fun : We love to celebrate our successes at Depop. On Friday we finish an hour early to socialise with free food, and have amazing Winter and Summer Parties. We also host internal employee socials such as quiz night, games night, movie night and more.
Depop is an equal opportunity employer. We celebrate diversity and are committed to creating an inclusive environment for all employees.
Apply for this job