Product Designer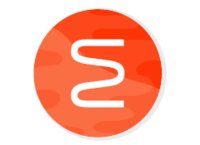 claimsforce
About claimsforce
We are a dynamic InsurTech with extensive experience in claims management.
Our mission: WE CREATE GREAT CLAIMS EXPERIENCE! Today, the entire process of an insurance claim does not offer any of the parties involved - whether customer, sales or claims expert - a good claims experience with a high degree of satisfaction. We change that!
We have developed the first fully digital SaaS + platform for processing insurance claims. Our vision is to create unique claims experiences through a perfect connection between Human and Machine. To achieve this, we apply technologies such as artificial intelligence and machine learning in addition to process automation.
Your future team
Our team is filled with passionate, open-minded, and autonomous individuals who love to build great products people love to use. If you are willing to empower yourself, learn, and grow together with us to change claims experience in the insurance world to something better, apply to our Product Designer role today!
What will I be responsible for?
You will work closely with our Product Managers, Developers, Domain Experts, and other stakeholders in the product development process. As the Product Designer, you will own the design end-to-end process from research, ideation, testing to implementation.
More specifically:
Understanding customer needs by conducting research, interviews, and analyzing user feedback.
Defining product specifications and designing fully-functional products.
Working in a data-driven and creative environment. ** What experience and skills should I have?**
You have a positive attitude, accountable, agile, and value open communication
Proven experience with qualitative and quantitative research methods (eg a / b testing)
Good understanding of design processes and problem solving abilities
Experience with leading design tools like Sketch, InVision, Axure, or other prototyping tools
Native or fluent German speaker and business fluent in English
Experience working in creating design systems pattern libraries, style guides, etc. is an advantage
Apply for this job
Tell a friend