UX/UX Designer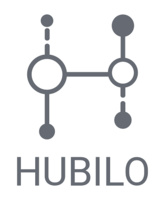 Hubilo
Job Description:-
This is a great opportunity to join Hubilo's product and design team with a focus on technology and user experience. Your mission is to translate user needs, business realities, and engineering constraints into useful and beautiful digital experiences for all our clients around the world. You will be responsible for gathering user requirements, designing graphic elements and building navigation components. You will be responsible for creating both functional and appealing features that address our clients' needs and help us grow our customer base
A Day at Hubilo:-
• Work closely with the Product Manager and other stakeholders to help build a product and feature possibilities based on user needs and business requirements.
• Create design artifacts at different stages of the product development cycle such as sketches and interactive prototypes, and eventually create high-resolution mockups and design assets.
• Work closely with developers on the final feature or product, right from the conceptualization stage to release
• Always be an advocate for the end-user, pushing for and thinking about the most meaningful user experience possible
Job Requirements:-
• Candidate must have 1-3 years of professional experience working in UI/UX design.
• Well versed in Adobe XD/ Photoshop / Sketch/ Illustrator/Figma. We prefer XD/Sketch.
• Adaptable to new technologies and keen on learning new tools to always have a perfect workflow.
• Experience in website design, mobile application design, and logo design. An Eye for detail and designing for even the tiniest user interaction.
• Creating wireframes, final design, mockups for web and mobile layouts.
• Understanding the process, utility, functions, and purpose of design to deliver the most accurate and appealing design.
• Awareness of interaction design principles, guidelines and keep usability in mind while creating visual designs. Knowledge of user-centered design and usability principles and techniques.
• Ability to multitask in a fast-paced environment and maintain attention to detail. Comfortable in working with rapid iterations and multiple stakeholders.
• Should possess the skill to work both in a team and also perform independently.
• Self-motivated, time-bound and punctual.
Bonus Skills
• An educational background in a design field (such as Industrial Design, HCI, Graphic or Interaction Design)
• Knowledge of HTML and CSS
• Experience working in a fast-paced environment
Educational Qualification:-
Any degree in Bachelor's or post-graduation.
Apply for this job
Tell a friend