Product Designer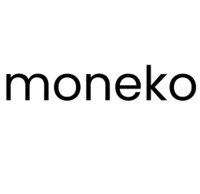 Moneko
About the Company:
Moneko is building the fintech super app for Asia, bringing a human-focused approach to banking & personal finances. We're a venture-backed early stage startup that is part of the global Antler portfolio (www.antler.co)
We're creating a better and easier way to save, combining behavioral science research and game design principles. Our vision is to empower Asian millennials to take control of their future through their finances, starting first with their savings.
If you're passionate about digital products and shaping the next generation of FinTech, we'd love to chat with you! Learn more about our company at www.moneko.app
The Opportunity:
We're looking for an experienced Product UX/UI Designer to join our team on a part-time basis to help build the vision and spearhead our product design. The candidate would be compensated with a small salary and equity in our company.
If there is a good fit, we'd like to have this person join our team on a full-time basis as our Head of Design. We're an early-stage startup looking for the right person who wants to make an impact as a design leader and leave a mark with their creative vision.
The ideal candidate will have strong creative skills and a compelling profile that highlights their work across UX/UI design, graphical design, layouts, illustration, and typography.
We're looking for somebody who is passionate about design and a strong communicator who can help push our team in the right direction from a branding and product design perspective.
The candidate should have experience across different digital media including web, social, and mobile apps.
Skills Required:
Diploma/Degree in Design, Visual Communications or related field

Advanced in Adobe Photoshop, Adobe Illustrator, Adobe InDesign, InVision, Figma, Sketch, or other design software

Strong communication, conceptual thinking, typography skills, and design skills

Portfolio of work

Passion for design
Apply for this job
Tell a friend