UX Design Trainer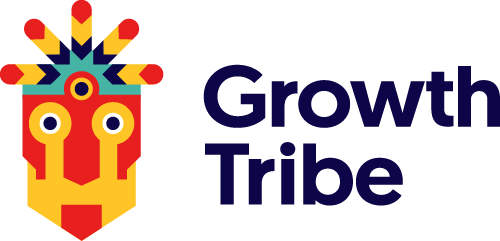 Growth Tribe
Growth Tribe is scaling its product offerings and looking for a Lead trainer/coach to maximise the learning and business outcomes for our clients. This role exists at the intersection of Learning Design, Teaching, Coaching, and User Experience Design. Success in the role requires working closely with other coaches, trainers at Growth Tribe, and improving our 12-week immersive UX design course in a data-driven and innovative way.
As a UX design lead trainer & coach, you deliver coaching for high-value clients, provide insights to the Head of Learning Studios and contribute to the ongoing discovery, development, and delivery of scalable UX training and coaching products.
RESPONSIBILITIES
Serve as a thought leader, keeping pace with developments in the industry, UX design best practices, and sharing knowledge with the team
Research market demand and learning needs to identify opportunities for innovation and improvement
Deliver 4 hours of training once every 2 weeks 
Offer a few hours of support on our slack community every week
Deliver one-to-one coaching to 15-25 participants every 2 weeks to ensure the application of learnings.
Create and update knowledge base for UX containing tools, use cases & news platforms
Create cutting-edge UX tool stacks and teach others how to use it
Design the full learning experience from A-Z including lectures, workshops, challenges, study guides, tutorials, coaching frameworks, and assessments.
Lead and guide other UX trainers and coaches to successfully build and deliver the UX design course.
Maintain a high NPS, Satisfaction score and level of use cases
Report to the Head of Learning Studios and the Head of Innovation to receive feedback, align strategy, share progress, and set expectations
REQUIREMENTS
Alignment with and passion for Growth Tribe's mission to teach people the skills they need to grow their career and business.
At least 2–3 years of experience working in user experience design.
Fluency in some or all of the following topics: User Research and Personas, Usability Testing, UX Analysis, Information Architecture, Visual Design, Wireframing, Prototyping, Analytics and Optimization, Mobile UX, and/or HTML/CSS/Javascript.
Experience leading other UX-designers, User researchers, and developers. 
Designed and lead UX workshops for clients or employees.
Impressive portfolio containing visually appealing work that has shown to drive results for Medium / Large clients (preferably some well-know clients). 
Knowledge of the competitive landscape, and industry players/leaders in UX.
Competency in product/project management tools and common communications tools like Slack
COMPETENCIES
UX DesignLearning / Workshop design
Technical skills (Figma, Adobe XD, Framer, Invision, Maze and other widely used UX tools)
Public Speaking
Coaching / Mentoring
Project management
Professional Communication
Stakeholder management
Got what it takes to be our newest team member? Apply!
We can't wait to meet you!
Apply for this job