Senior UI/UX Designer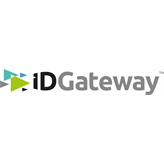 IDGateway
IDGateway™ is the UK's leading Identity Management solution provider in Airports. We are seeking a UX/UI Designer to work alongside our development teams across our product portfolio.
Delivering great user experiences with our products is critical to the success of the business. The UX/UI Designer is a dual role, ensuring the user journey is always positive; as well as creating a visual interface that facilitates that journey.
Working on both new and existing products, as the UX/UI Designer you will work alongside our development teams analysing product usage and creating and evolving user work flows that deliver a brilliant customer experience.  Utilising these UX designs you will come up with visual concepts and be able develop them through to full blow high fidelity user interface designs.  You will prototype your ideas using wireframe tools such and Figma and Sketch and always seek to leverage the best technology and tools available. Consistency is important as part of our user journey so the use of design patterns and the creation of style guides/design language reference documentation will be essential.
Requirements of the role:
At least 5 years of relevant experience in a user experience and user interface design role, ideally in data intensive web applications
A design-based degree such as Graphic Design, Visual Communication, Product design or similar, alternatively a background in Computer Science with equivalent practical design experience
Innovative problem-solving design mindset
Must have strong documentation skills, producing process flows and written style guides
Must be a Team player, being able to interface with other teams is key
Organised self-starter, with a methodical approach to their work
Experienced in one or all of the following prototyping tools: InVision, Sketch, Figma
Skilled user of Photoshop or equivalent for high fidelity design
Knowledge of SaaS product design advantageous
Genuine industry interest – needs to stay in touch with latest techniques
Ideally a strong understanding of web technologies like JavaScript, HTML5 and CSS3
You must be able to pass a security background check
Candidates require strong written and spoken English communication skills
Apply for this job