Product Designer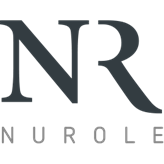 Nurole
The Opportunity
As Nurole transitions from start up to scale up, we are looking to hire a Product Designer to support our ambitious goals.
As a newly created role at Nurole, you'll be working across the business with product developers, marketers, and our client services team, to help create a product which both looks beautiful and delivers a fantastic user experience. 
You will collaborate with the Customer Experience Lead, using their testing and analysis to build an understanding of how our customers use the product and to find innovative, design-led solutions. 
With a core focus on the Nurole platform itself, you will also be on hand to assist with design for other marketing materials from presentations to handouts, ensuring a cohesive look across the brand.  


Key Responsibilities
The Product Designer will be responsible for:
Designing beautiful, effective experiences for a wide variety of design challenges

Tackling UX and design problems from start to finish, using data from research and testing to create design-led solutions and features 

Sketching and prototyping ideas to assess their viability, and designing the intricate details of components, interactions, and transitions

Partnering with product developers to define, evolve and iterate product roadmaps

Collaborating with marketing team on marketing materials ensuring a cohesive brand across all mediums 
Person specification
The Product Designer will: 
Have 5+ years of experience working as a Product Designer, capable of working across UX research, interaction design and visual design

Have experience in a B2B or B2C technology business, ideally with a similar customer base of senior executives and business leaders

Have experience in collaborating with developers, prioritising work flows and validating concepts through growing a product over multiple years

Be passionate about delivering quality design from conception through to execution

Have excellent communication skills and will enjoy working with teams across the business to extract valuable insights from both colleagues and customers

Have a solid academic background (degree level)
Apply for this job