Senior Product Designer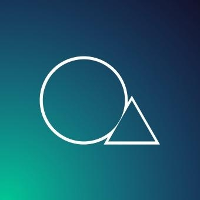 Tangent
The Role
We're looking for a Senior Product Designer with 3/4 years of commercial experience. We don't mind if you've worked in-house or at an agency. What's most important to us is that you understand the full product design cycle.
We're not expecting you to be an expert in research, strategy UX, UI, and brand. But we do like our designers to have experience in multiple areas of product design. We're looking to see you've launched digital products at scale, being part of a multi-disciplinary team leading the design process.
We have a global client base across sectors, meaning you will get the opportunity to work on varied digital projects. That can be everything from apps, internal tools that drive our client's businesses to websites.
We are willing to accept remote applicants however travel to either the London or Newcastle office will be required from time to time.
 We need you to
Help define product strategy through leading workshops and research.
Be confident in leading the design of complex digital products working as part of a multidisciplinary team.
Lead and inspire clients by being a trusted and expert design practitioner.
Ensure the quality of work meets our design standards whilst mentoring other junior designers to do the same.
Support our project managers, to deliver dependencies and manage client expectations.
Help us improve our design processes and culture.
We want to see
Experience in digital transformation involving complex digital products.
Understanding of agile methodologies and working in a multi-disciplinary team.
Experience leading multiple stages of the design process, including research, prototyping, testing, and design delivery.
Confidence structuring websites, apps and portals through Information Architecture.
Experience facilitating workshops.
Experience facilitating and interpreting usability testing.
The confidence to fail and learn from mistakes and a desire to seek feedback to continually improve.
Experience working on web and mobile interfaces.
A strategic thinker, confident in helping clients define successful strategies.
Anility to transform research findings into actionable design principles, requirements, user stories and user flows.
Able to deliver design solutions to budget by controlling complexity and scope.
What we give in return
People are our biggest asset and we work hard to make sure Tangent is not only a fun place to work but also provides a platform for you to grow.
Mentorship.  You will be working as part of a talented and experienced team. Our passion and desire to do great work is infectious.
Training.  Learning new skills, attending events. We provide the time and budget to help you grow.
Flexibility. We understand life is about balance and we provide flexibility and support to help you achieve your life goals.
Social life.  Yoga, Friday lunches and monthly social events. We have so much going on at Tangent; all designed to help you form friendships with your colleagues.
Benefits.  We reward our people generously for their hard work. This includes 25 days annual leave plus bank holidays, flexible start and finish times and the ability to work from home from time to time.
At Tangent our aim is to create a working environment where every single member of the team has the opportunity to be themselves. We are an equal opportunities employer and will welcome and consider all applications regardless of age, disability, gender reassignment, marriage and civil partnership, pregnancy and maternity, race, religion, sex and sexual orientation.
Apply for this job