Head of Design & User Research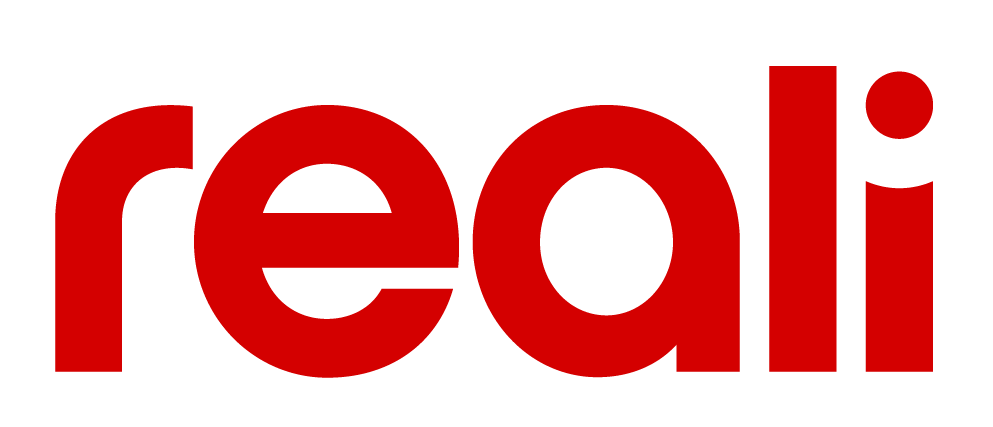 Reali
Reali is here to make home buying and selling simple, affordable, and stress-free. We were founded to develop a seamless, transparent, and highly efficient residential real estate and homeownership experience by partnering technology with a customer-centric team and years of real estate, loans, escrow, and business experiences.
Reali is looking for the Head of Design & User Research to create best in class User Experience, Product Design and Research for simplifying the consumer buying, selling & homeownership journey.  Reporting directly to the CPO, you will be responsible for championing the user on every surface of Reali while collaborating across the organization to drive the overall design vision and product design & user research strategy.
As our ideal candidate you are a strong people leader who has a track record of building and developing a stellar design team. You are also very comfortable with rolling up your sleeves to do UI/UX design, user research, interaction design and prototyping. You are creative and an out of the box thinker, who aims to delight customers. You will be a thought partner to all the executives and so you must be a highly adept and analytical problem solver and communicator.
You are well respected for your portfolio, but take even more pride in the accomplishments and growth of your team. You'll be responsible for nurturing the team by developing its culture by fostering talent, ensuring that designers at all levels have ample opportunities for growth and development.
Not in San Francisco? No problem! Our team is distributed within +/-3 hours of Pacific Time.
About You
·
You have depth of in-house consumer and/or SaaS design experience both as a manager and an individual contributor.
·
You seek impact that accelerates our business and our mission. You have a demonstrated ability to create real value from design.
·
You are an elegant problem solver. You and your teams build things that give people superpowers by making the complex simple and magical.
·
You build high performing teams— from hiring top level people, helping junior people grow into senior ones.
·
You are a cultural leader who will up-level how every team at Reali engages with our users.
·
You combine business insight, technical acumen, and human understanding to drive an immaculately prioritized design roadmap.
What You'll Do
·
Lead, grow and mentor the design team including the user research function across both product & engineering, along with the marketing design team. .
·
Drive the team's UX vision and strategy, connecting their impact to the highest business outcomes.
·
Nurture the team's culture and norms, evolving them in ways that work in a distributed world.
·
Set expectations and maintain high standards of quality of the team's work; chart a clear course for how the team can get there over time.
·
Drive focus and execution for that team, and craft the ways in which they interface with every other org in the company.
·
Drive investment in our design infrastructure to allow us to more reliably and rapidly produce great user experiences.
·
Identify as of yet unknown areas that design investment could make an impact to our business and users.
·
Setup UX processes to create a sustainable design culture that can scale as the team grows, while maintaining a cohesive design across various form factors, features, and product lines.
·
Coach teams through the process of planning, navigating trade-offs, stakeholder management and driving timely resolutions.
What You Bring
·
Bachelor's degree (Masters degree preferred) in Design (e.g., interaction, graphic, visual communications, product), HCI, CS or a related field.
·
8+ years experience (5+years of design experience with 3+years in leadership role).
·
Proven ability to transform defined customer needs and business goals into estimated plans with appropriate resources
·
Experience coaching teams through the process of planning, navigating trade-offs, and creating meaningful user experiences
·
An in-depth understanding of human-centered design methods, design thinking techniques, and design tools
·
A track record of getting others to participate in, and contribute to, the design process
·
Ability to create a learning environment where designers grow and expand skill-sets, techniques and tools
·
Compelling portfolio of distinctive work that spans product/service design and storytelling.
·
Proven experience leading the design of large and complex interactive systems.
·
SasS, e-commerce and consumer experience.
·
Proven track record in information architecture, interface design, and visual design.
·
A solid understanding and demonstration of user centered design principles with relentless attention to detail.
·
Strong, clean visual design sense.
·
Excellent verbal and written communication skills, with the ability to flex communication and presentation style depending on the audience.
·
Experience building online marketplaces, real-estate and financial applications is a plus.
·
Knowledge of HTML, CSS, AJAX and jQuery is a plus.
Twelve months into the role you will celebrate...
·
Working with leadership and cross-functional partners to define a lasting design vision for the product
·
Actively aligning efforts to achieve said vision, including new business opportunities
·
Growing our design teams & user research team in quantity and quality
Benefits & Perks
Competitive Salaries, Stock options, and 401k
Choose from various full-family medical, dental, and vision plans
HSA, FSA (2), ​Basic Life (2X), STD, LTD
Flexible, Paid Time Off plus 11 US-based holidays
Employee Referral Program
Reali's Family & Friends Discounted Programs
Healthy Workplace environment: The InvestingInU Initiative provides an inclusive series of wellness sessions to boost each Reali family member as a whole being, mainly focused on 4 pillars: Wellbeing, Physical, Financial, Social.
D&I ​(Diversity & Inclusion) ​team and events
Reali is made up of experts and technologists who collaborate to deliver transparent, stress-free real estate solutions for buyers, sellers, and agents. Headquartered in San Mateo, CA and founded in 2016, Reali supports the entire transaction process from beginning to end with full-service offerings including loans, mortgages, real estate, escrow and more! By merging decades of industry expertise with proprietary technology, the Reali team has developed a suite of intelligent products including the PricePredictorTM tool, which takes the complexity and uncertainty out of buying a home. Reali has cemented a winning reputation with an A+ from the BBB and was voted one of 2019's Best Places to Work.*
We are an equal opportunity employer and value diversity at our company. We do not discriminate on the basis of race, religion, color, national origin, gender, sexual orientation, age, marital status, veteran status, or disability status.
Apply for this job
Tell a friend