Senior Design Program Manager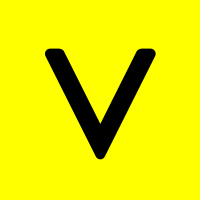 VanMoof
Are you ready to help VanMoof deliver the very best product experience to our riders? The Research and Development (R&D) team is looking for a Senior Design Program Manager to make sure that the design teams have the structure and support they need to do just that. You'll not only make sure that our creatives consistently deliver high-quality work on time, but you'll also optimize our working processes to ultimately help us succeed in our mission to get the next billion on bikes.
As our Senior Design Program Manager, you'll have a watertight understanding of both hardware and software product life cycles. You'll work closely with stakeholders across the company to make sure our processes are both aligned and transparent. Your work will be divided into program management, and studio management. Your dynamic approach to planning will help our creative teams clearly prioritize projects and tasks. You'll create a new and improved structure for collaboration within both the R&D team, and across other departments within our rapidly expanding company. You'll also manage a multidisciplinary studio of creatives and techies, and be the gatekeeper for our fast-paced creative culture as we grow into 2021 and beyond.  
What you'll do:
You'll help our creative teams to prioritize projects and tasks.
You'll create an efficient structure to make sure collaboration runs smoothly within the R&D team and across other departments.
You'll make sure that research and development processes are transparent.
You'll measure and optimize our approach towards both research and implementation.
You'll track and manage our long-term goals.
You'll make sure there are effective processes in place to bridge the gap between our design and implementation teams.
You'll manage a multi-disciplinary studio of creatives and techies. 
You'll enthuse and improve our innovative creative culture as we continue to rapidly expand.
You'll seek to strengthen the connection between our Amsterdam and Taipei offices.
Your project management skills will make sure that we're getting the most value when we deliver solutions to our riders.
What you'll bring:
You have at least five years of work experience as a program manager and have overseen multiple projects that focused on bringing products to life.
You've worked with and coached teams throughout the product life cycle. 
From Agile to Waterfall, you should be able to discuss various methodologies fluently. You have a comprehensive understanding of their respective strengths and weaknesses.
You have extensive expertise in project management processes and relevant fields, and you can apply the best of various methods based on the context and desired outcomes.
You seek to continuously improve our delivery processes.
You enjoy tracking the success of various initiatives, measuring outcomes and looking for opportunities for improvement.
You are currently located in the Netherlands.
Extremely nice to have:
You have experience managing processes across a studio and particularly in creating a cross-disciplinary collaborative culture.
What you'll get:
26 paid holiday days for you to unwind
Your very own VanMoof bike (lend-lease)
Laptop, screens, and software tools
Insider experience in a rapidly-growing international company
Healthy lunch provided when in the office
Special snacks, tasty coffee (and lots of tea) when in the office
Weekly bootcamp, weekly yoga, OneFit discount, and ClassPass credits
Discount on Dutch health insurance 
About us:
We're making it our mission to get the next billion on bikes. Truly city-proof, our rides shrink long commutes, scare off bike thieves, and amplify your pedal power. We're riding the future together. Are you in?
Job descriptions are difficult to interpret. We understand you might not tick all of the boxes above. The truth is, we don't either. If you feel excited about our upcoming challenges, we encourage you to apply now.
Apply for this job
Tell a friend