Product Designer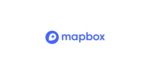 Mapbox
Mapbox is building a live location platform. Our maps represent the ever-evolving world, accessing, aggregating,and adapting anonymous data from millions of sensors and phones in real-time. Mapbox has the exciting opportunity to power devices and products across the next frontier in location-based data. Whether you're watching the delivery of your grocery order on Instacart, tracking your personal best mile on Strava, sending snaps on Snapchat, monitoring your gas budget on Metromile, or checking today's forecast on The Weather Channel, Mapbox is the location and maps within those apps. We're changing how people move by live-mapping the world. 
Search is responsible for the services that process and deliver search location data and interactivity to our customers. Search provides POI, address, and place search for countries all over the globe, in many languages, for customers like The New York Times and Lonely Planet. Search is a critical component to our customers' applications, and a major partner to the Maps and Navigation organizations at Mapbox. Whether you're trying to find a place among the vast amount of data on a global map, or to find the exact location of a venue a few miles down the road, search is in the critical path of so many of our customers' experiences. We build products that optimize data quality and the overall search experience for Mapbox customers.
What You'll Do
Lead end-to-end UX and UI design for a suite of Mapbox Search products and internal mapping tools

Build a deep understanding of customer needs and product opportunities by leading continuous UX research and discovery activities with customers and end users 

Be the visual communicator for your team and translate concepts into user flow diagrams, journey maps, story maps, wireframes, mockups and prototypes that lead to intuitive user experiences 

Bring simplicity to complex workflows through an iterative process and advance the vision of the product

Deliver high fidelity visual design solutions that are optimized for a wide range of customer use cases across multiple devices and interfaces, and in order to ensure a great user experience, constantly test with users and iterate your designs

Create beautifully designed product marketing assets and storytelling materials
What We Believe are Important Traits for This Role
Three or more years of experience with UX/UI design and user research for mobile and web products

An avid practitioner of user-centered design principles and the design thinking framework

Autonomous and self-disciplined to manage your own schedule in alignment with the team's overall needs and comfortable with ambiguous situations 

Genuine interest in maps, search, location and in solving user problems through great design

Passionate about all things UX and other areas of design and innovation

Energized to tackle a rapidly-changing problem space and excited to help an organization scale through growth

Empathy for your peers, your customers, your users, and yourself

Capable of turning highly technical concepts into simple, abstracted solutions

Desire to work with a low-ego, highly collaborative, cross-functional team

Experience working with tradeoffs between design, product and engineering

Excellent oral and written communication skills

Highly proficient with design & prototyping tools (Figma, Sketch, Photoshop, Illustrator, Invision, etc.)

Bonus: Experience working with maps, search, and location-based products
What We Value
In addition to our core values, which are not unique to this position and are necessary for Mapbox leaders:
We value high-performing creative individuals who dig into problems and opportunities.

We value transparent, in-depth communication.  Strong culture of open debate, decide, and commit. We value deeply understanding problems and solving them at the root.

We value the spirit of entrepreneurship, action-orientation, and fast moving ethos.

We believe in individuals being their whole selves at work. We commit to this through supportive health care, parental leave, flexibility for the things that come up in life, and innovating on how we think about supporting our people.

We emphasize an environment of teaching and learning to equip employees with the tools needed to be successful in their function and the company.

We strongly believe in the value of growing a diverse team and encourage people of all backgrounds, genders, ethnicities, abilities, and sexual orientations to apply
By applying for this position, you acknowledge that you have received the Mapbox Non-US Privacy Notice for applicants, which is linked here. Completing this application requires you to provide personal data, such as your name and contact information, which is mandatory for Mapbox to process your application. 
Mapbox is an EEO Employer - Minority/Female/Veteran/Disabled/Sexual Orientation/Gender Identity
Apply for this job
Tell a friend