UI/UX Designer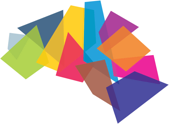 Interaptix Augmented Reality
Interaptix produces AptixAR, an enterprise grade Augmented Reality (AR) SaaS solution for remote experts to provide feedback and guidance anywhere, at any time. Our Azure -based platform incorporates advanced techniques in HCI, machine learning, and computer vision, and is accessed through wearable computers, tablets, and mobile phones.
Our team is motivated by solving challenging problems in the AR space. We are looking to hire talented and passionate individuals to join our team.
POSITION SUMMARY
Reporting to the Director of Engineering, you will be responsible for all aspects of the user interface and interaction design for our SaaS based remote worker/digital twin solution. As a member of the Product Management team, you will be instrumental in helping shape the present and future of our desktop, tablet, phone and headset-based applications. Your attitude, communication skills, and passion for collaboration and human centred design will help take the AptixAR to the next level.
You will develop storyboards, wireframes and mock-ups in collaboration with the product team. You will work directly with our customer base performing interviews, driving user testing, and gathering feedback. You will leverage the available usage data to draw patterns and correlations to improve the user journey.
Although we are all working remotely now, this is a long-term role integral to our strategy. Therefore, the candidate will need to be within daily commute distance to our headquarters in Toronto, Ontario, Canada.
RESPONSIBILITIES
Conceive, design and develop visually appealing and dynamic user interfaces that are user-friendly.
Apply user experience and design principles to the creation and development of web and mobile applications.
Produce various design assets as required, including information architecture diagrams, personas, user journeys, process and interaction flows, storyboards, test plans and reports, wire frame sketches, and interactive prototypes
Use data, metrics and customer feedback to guide new design-related ideas and decisions.
Develop prototype concepts using a variety of methods.
Develop storyboards, wireframes, and mock-ups.
Manage basic levels of usability testing for prototypes.
Contribute to marketing efforts as required.
MINIMUM QUALIFICATIONS
Interactive and visual portfolio demonstrating strong knowledge of complex enterprise level applications. Please include a link to your portfolio in your application.
1 to 3 years of practical UI/UX design experience.
Solid knowledge of design principles and best practices for designing user interfaces and interactions for mobile and web applications.
Strong background in design and solid understanding of User Centered Design principles
Knowledge of usability testing and analysis.
Ability to deliver prototypes and designs for complex interactions.
Strong ability to collaborate and communicate with a variety of stakeholders.
Experience designing for desktop and mobile experiences preferred.
Programming/web knowledge (to deliver interactive prototypes) preferred.
Educational background in UI design, Human Factors, HCI, or a related field preferred.
ABOUT INTERAPTIX
Interaptix is a venture-backed augmented reality company working at the intersection of mixed reality, HCI, machine learning, and computer vision to fundamentally revolutionize how people interact with the world and one another. With its headquarters in downtown Toronto, Interaptix is funded by some of the most prominent tech investors and entrepreneurs.
If you believe that augmented reality will be an integral part of the next computing platform and are passionate about making an impact in this exciting space, join our growing team in building new realities!
Apply for this job