Senior Product Designer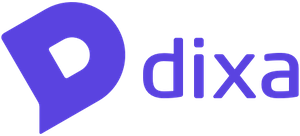 Dixa
Dixa is diving into the scale-up territory, and we're looking for a Senior
Product Designer
who will own our core agent experience and help us on the journey to build the world's most powerful Customer Friendship platform 💜 This is a highly collaborative role where you will work with our amazing Product Managers and engineering teams to capture insights from customers, frame high impact problems, and continuously iterate on each solution.
As part of an embedded product team, you'll be a key player in defining our design vision and strategy for our core platform as well as translating complex workflows into beautiful user experiences. As a senior product designer in our product design team, you will be an active mentor for other designers, helping to lead critiques, design reviews, and quarterly planning. We are a team that values transparency, open and honest feedback and are extremely collaborative 🙌
Note: This is not a UI design role. The focus is not on executing the "pixel perfect" designs and "look and feel" of our interfaces. Although knowledge of working with design systems is a plus.
Another Note: Please include a link to your online portfolio (or to a PDF of your work). Applications without a portfolio are unlikely to be considered.
In This Role You Will
Be improving the agent experience. You'll work on projects from start to finish, while participating in various UX initiatives including design sprints to define and explore agent problems.
Be concepting and validating ideas on a rapid and continuous loop with research and building prototypes
Working with cross-functional teams (developers, product managers, researchers, fellow designers) to drive design vision and strategy that meets the needs of our users
Leading design of a product area and connecting that to a broader product vision.
About You
4+ years experience designing and shipping impactful products at scale with a strong focus on interaction, UX and understanding human behaviour
Expert communicator - you have excellent communication and facilitation skills, and can take people from other parts of the business on the journey with you
Problem solver - you can navigate through ambiguity and are able to break down complex problems before exploring ways to solve them
Self starter - you take ownership in the area that you work in and can proactively and independently identify which problem to work on next
Team player - you love to collaborate with product, engineering and design to shape the future of products
Educator - you are passionate about sharing your knowledge and you actively mentor other designers through improving craft skills and giving feedback. You are an advocate for the design team and educate the wider company of the benefits of human centred design
A bonus but not necessary
Experience contributing and maintaining design systems
Visual design skills
The qualifications and experiences above act as a loose guide to what we're looking for. We'd still love to hear from you if you have more or less experience, so long as the core skills can be demonstrated.
Since the very beginning, we've been committed to building an inclusive culture. We are proud that people from all over the world have combined forces to give Dixa a universal perspective.
However, there are areas where we simply need to do better, and we appreciate that there are perspectives and experiences which many of us do not fully understand – yet.
We want our Dixaterians to bring their true selves to work, irrespective of nationality, race, ethnicity, religion, sexual orientation, gender identity, physical ability, age, or economic background. We're committed to learning, growing, and educating ourselves on experiences outside of our own, because we believe everyone deserves an equitable future.
Dixa; the 30-second version!
Dixa is a Customer Friendship Platform. We're ​hoping to replac​e​ traditional customer service tactics because we think that customer relationships should be personalised, engaging, conversational and feedback-driven. We want to help brands connect with their customers - much like the connection between friends. 
We started out as four friends around a kitchen table, on a mission to radically change the customer service space, while building a people-first and values-driven culture from the get-go. 
Now, we're in scale-up territory, backed by incredible VCs (raising Series B in Feb 2020), and over 100 exceptional Dixaterians working with us in 4 offices (and remotely)🚀 
This incredible momentum is fuelling our mission to once and for all eliminate bad customer service and create a world in which all people are welcomed by their favorite brands with the warm familiarity of a friend.💜
Of course, there are the standard things, like competitive salary and a decent pension plan, that includes life and health insurance. But, there's also so much more, such as flexible working, autonomy, continuous learning, meaningful work, future planning (family health and retirement) and other bits & bobs (i.e. socials and food). You can find out more on our careers page!
Apply for this job
Tell a friend