Senior UX Researcher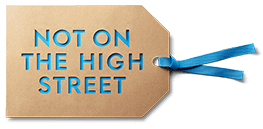 Notonthehighstreet
We are notonthehighstreet. 
We're home to 5,000 phenomenal small creative businesses that we are proud to call our Partners.  But, now more than ever, this community needs our support.  So we're doing all we can to shine a light on these dynamic entrepreneurs, waving the flag for small businesses and generally championing their socks off.
On top of our brilliant Partners, products and customers (not to mention our incredible team who have been busy beavering away from home since March), the last 12 months has seen  great progress with our tech platform and customer experience. We are now looking to build on this momentum to drive our business to the next level. And that's where you come in.
The role
You will join the Product Design team and work as part of the wider Digital Product team; namely with product management, development, and product designers.  You will ensure we are developing the right experiences for our customers and Partners.  You will be energised by lean
UX research
, to help the team quickly generate hypotheses and validate or disprove them. More than just helping us answer an isolated series of questions, you will take on the creation artefacts such as experience maps to help immerse the whole team in user goals and journeys. 
Something about you...
We are looking for someone who is excited to do research quickly and support a keen, experienced product team learn about our Partners and consumers.  You will be driven to run UX research every week, and comfortable advising the team on how best to implement the findings to keep our development moving forward.
You will be an enthusiastic self-starter, able to work in teams or autonomously, and someone who always has their finger on the pulse of what is going on in the world of eCommerce…!
You're a natural collaborator, used to working closely with Product and Design, thinking openly, to get the best results
What you'll be doing
Developing and owning the optimum UX research plan for the business
Working closely with the Product Managers and Product Designers to ensure we're asking the right questions and that research outcomes can be fed into ongoing product development
Advising on suitable research methods, with a bias towards lean methods
Recruiting the right people to participate in research, whether Partners or consumers
Running all phases of research, including development of discussion guides, facilitating interviews or moderating usability tests, analysing and sharing findings
Synthesising your own research and data from other sources (such as market research surveys, expert reviews, and analytics data) into artefacts, such as experience maps. 
Sharing insights regularly and visibly to various stakeholders and teams
Manage your own interviewing and usability testing resources, including equipment and testing software
Helping shape and evolve our UX research processes and best practices
Participate in a wider, cross-functional research and analytical working group to share findings and bring together results that will improve experiences and processes
Mentor more junior UX Researchers in the team to support their career development
Some key skills & experience you'll need
Hands-on user research experience either client-side or agency
A detailed understanding of the full UCD lifecycle and how user research fits within it
Worked in an agile environment
Previous experience with usability testing tools (e.g. usertesting.com is a bonus)
Experience in a variety of research methods: face-to-face user interviews, remote usability testing, online surveys, etc.
Experience with web analytics to put your qualitative insights into quantitative context is a bonus
Our perks
It's important to us that our people are well looked after, which is why we offer everyone BUPA healthcare, life insurance and a pension plan. Because having a break is important for your physical and mental wellbeing, our holiday allowance is 25 days (plus bank holidays) AND your entitlement increases an extra day for every 2 years you spend with us.
The team spirit at NOTHS House  is legendary, and while we all miss the in-office massages, hair cuts and the abundance of free fruit, we've taken to our virtual world with gusto and bring the team together regularly for socials and of course the odd Zoom quiz!
We endeavour to support our people to make sure work….well, works for them. And the pretty big issue of the recent global pandemic has propelled us into working more flexibly than ever before. With the office closed until further notice (at least until government social distancing advice has changed), we're using the lessons learnt over this period to  evolve our approach to flexible working whilst ensuring we all still get together as one #teamnoths
Diversity and Inclusion
Everyone's welcome at notonthehighstreet – whoever they are, wherever their background. 
As part of your application you'll be asked to complete a demographic survey to help us learn more about who wants to work with us. It's completely optional (but really appreciated) and it's 100% anonymous. We'll only use the information to help us figure out how to make our team even more inclusive and attract more brilliant people to join us, with the help of our cross-team Diversity Champions to drive progress.
Apply to join #teamnoths
We'd love to hear more about you, your experience and why you'd like to join our team.
For now, our recruitment and induction processes are fully remote, taking advantage of the wonders of modern-day technology. If you are successful in your initial application we'll explain more about next steps, as this can vary slightly from role to role. Good luck!
Apply for this job