Product Designer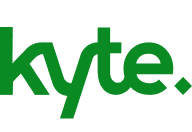 Kyte
We are excited to grow our team with an owner for our Product Design, based in Munich. We're redefining the car rental experience and need an entrepreneur-type designer to help build out the Kyte experience of making getting a car surprisingly easy.
About the role
Complete product design ownership. We believe in extreme ownership and look for people who share that same value. Your responsibility is to bring the consumer product experience to the next level and make it even more surprisingly easy for Kyte's customers to get a car.
Work closely with Kyte customers to generate and validate hypotheses. Create prototypes around promising hypotheses and discover customer needs. Your customers are in the US for now but many tools make it easy to be close with them - seek those out to relate and connect. You should be open to going to the US for a couple of weeks per year.
Be the owner of the consumer view within the team. Apply your customer insights to new features and product improvements. Create transparency around your insights, prototypes, and designs across the company.
Be a Swiss Army Knife. Remove blockers, solve problems, and find a path forward in a rapidly growing business across multiple markets.
General requirements
Entrepreneurial hustle and proven self-starter with owner's mentality; some entrepreneurial experience is preferred
High EQ, and proven ability to deliver outstanding results in a timely manner using a strong sense of focus, organization, and meticulous attention to detail
Strong communication and interpersonal skills to build sustainable relationships with the team and your customers.
Excellent organization and time management.
Willingness to get your hands dirty, lead by example, and motivate teammates through actions.
Experience: Ideally, you've worked as a Product Designer with a design system at another company before. In general, you should have at least 1.5 years of relevant experience. Having started your own company in the past is a bonus.




Desired (but not required)

Experience in working for a startup.
Experience in the travel or mobility industry.
Having started your own startup in the past.
Product Management experience.
Apply for this job
Tell a friend