Head of Product Design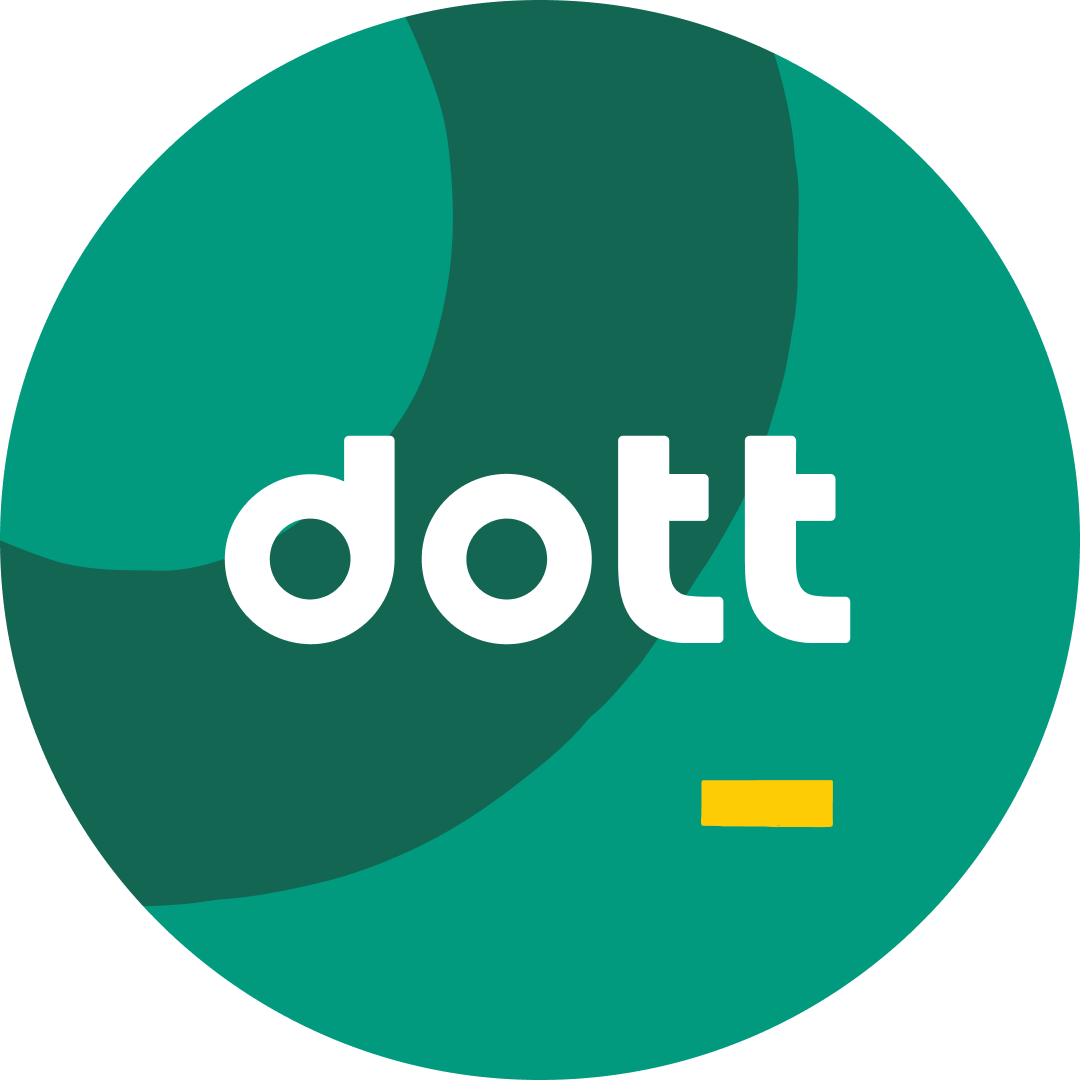 Dott
We believe in a future where inner cities are free of cars, congestion and pollution. By offering our dockless electrical scooters and bikes as convenient alternatives for short-distance travel, we believe we can make that future possible. Our mission is to
free our cities with clean rides for everyone
in Europe and beyond.
Founded in Europe,
Dott
is comprised of a highly experienced team of inquisitive minds in mobility and tech. What we do today has a tangible impact on tomorrow. We reached our in-house sustainability target of 100% renewable energy, and ensure equitability in our communities through collaborating with city charities, officials and safety boards.
You will lead a team of product designers and partner cross-functionally with engineering, PM, marketing and brand teams.  You will design the UX and visual product experiences that strike the right balance of delighting users while achieving company growth targets. You are the foremost lead in design strategy for both external and internal-facing software products. You will be responsible for setting the design vision and strategy, owning the design system, and developing design standards for your team to deliver the UX/UI, user flows, wireframes, prototypes and mock-ups. As the design leader, you foster an environment rooted in user research, data, and design critiques to empower your team to deliver thoughtful design solutions. This is a hyper-growth role in a fast-paced environment, so effective
prioritisation
, a bias for informed action, and clear communication will all be crucial to your success.
What'll you'll do
Lead a team of product designers the team is made up of product designers who solve problems by partnering with their tech team. Based on the problem you are solving, you may also partner with other functional areas like hardware, IOT, and city operations. 
 Set design vision, strategy, goals, success metrics, and develop roadmaps that drive maximum impact based on data insights, market intel, and user research.
Ensure high-quality outcomes for all internal and external products. You set and reinforce the standards for Dott's user experience.
Collaborate and align with other teams in the company. This includes supporting design areas (product, user research, marketing, brand) and more to drive towards shared goals.
Communicate roadmaps, priorities, insights, and decisions in a way that builds confidence at all levels and locations: from local city teams to HQ led teams.
Coach and mentor a high performing design team to innovate and ship product efficiently. 
What'll you'll need
Previous work experience managing a team of designers in hyper-growth, technology-driven companies
7-10+  years of experience leading high-performing and innovative design teams 
Prior history of building design vision and strategy and leading the UX and UI process from idea, iteration, launch 
Excellent communication skills: From Slack messages to pitch presentations, you remain calm under pressure and communicate with ease to all audiences
User centered mindset, you leverage research and data to inform design decisions  
Attention to the details: you're organised and efficient with running lean teams
Desire to work in a rapid and dynamic environment: Our industry is evolving every day — you should be up for the challenge!
What's in it for me?
Alongside a competitive compensation plan, we invite our employees to participate in our stock option plan. You'll be part of a collaborative, energetic and international team who enjoy the perks of flexible working hours, medical insurance contribution and fun company events.
At Dott, we are passionate and challenge each other to deliver on our dreams. We constantly perfect our craft. We own our mission and keep pushing for the company, cities and planet. On that note, be prepared to take on exciting challenges. We operate a consumer service that sees millions of transactions every week. Our operations services are backed by deep machine learning, and our large fleet of vehicles features its own hardware and embedded software challenges. You'll get to see it all, so come along for the ride.
Closing & equal opportunities employer statement
Come as you are
Dott is an equal opportunities employer. We invest in diversity, ensure equality and encourage expression. We have a zero-tolerance policy for harassment, bias or discrimination towards applicants and employees. 
Want to join us for the ride? Let's do this right – together.
Apply for this job
Tell a friend