Senior UX Designer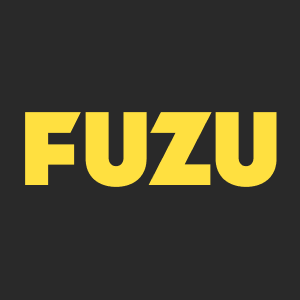 Fuzu Ltd
We are looking for an experienced and driven Senior UX Designer to join in driving the design efforts of our world-class career development platform. You would be joining an ambitious and high-performing team of professionals with experience from working in fast-growing startups in Europe, Africa and the US.
Fuzu builds and operates a career development platform that helps people accelerate their growth through career guidance, learning and inspirational content. We operate both in B2C and B2B segments mainly in emerging markets – to date, we have had more than 10 million career builders and well over 1,000 employers using our platforms. We have teams located in Finland, Kenya, Uganda, Nigeria and Ukraine. Our work has been recognised globally, and we have been nominated as one of the most promising growth companies in Africa and the Nordics.
In this position, you will:
Have a central role in end-to-end product design: you will map user flows, create feature concepts, prototypes, UX/UI designs, and design specifications
Collaborate with product management to refine concepts and ideas into wireframes
Engage and support the engineering team in the implementation of designs
Utilise user data and insights to identify opportunities for optimising user flows
What we expect from you:
A strong background (in minimum 3-4 years) in UX/UI design for digital products, preferably both consumer and B2B platforms for web and mobile.
Service design and system thinking skills to be able to do holistic design that takes into account the entire user journey.
Experience in how to put end-users first in your design work and to communicate and defend your designs effectively.
Ability to maintain and advocate a comprehensive design system that lets us make our design efforts effective and consistent. Our product team mainly uses Figma.
Data-driven attitude – you can draw conclusions from platform analytics to utilise in optimising user flows (using tools like HotJar, Google Analytics, FullStory, Amplitude, etc).
Your educational background can be anything from arts, social sciences, or psychology to computer science or any other field.
These are considered a plus:
Past experience of working in both fast-paced agency projects and in-house product teams.
Limited coding experience.
We offer a genuinely international work context. Our ambitious and purpose-driven work culture makes Fuzu an exciting place to learn and grow. You will be able to contribute to one of the most significant challenges of our time, providing a pathway forward in life for millions of people. As a Senior UX Designer, you will closely collaborate with Lead Designer, product leadership and the engineering team.
We strongly encourage candidates of all different backgrounds and identities to apply. We are remote-friendly and welcome applications from everywhere. There is a possibility to work from or visit our offices in Finland, Kenya, Uganda or Nigeria.
The position will be filled as soon as we find the right person. During the interview process, we would be excited to see your design portfolio, including complete designs and key design decisions you have done along the way. We will also include a brief design exercise in the process.
Fuzu's vision is to become the undisputed home of career opportunities across Africa and support millions of individuals and thousands of organisations to prepare for success. Now it is your chance to join the Fuzu team and to help us get there!
Apply for this job