Senior UX / UI Product Designer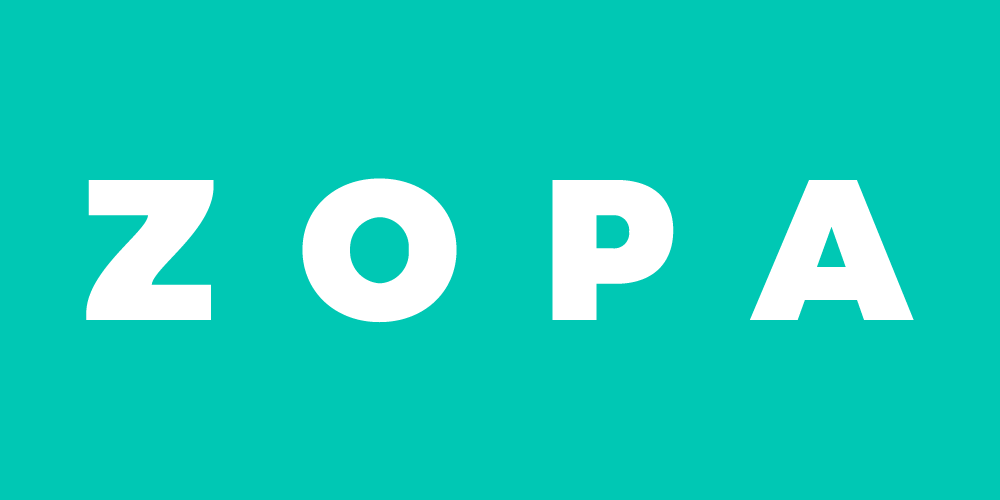 Zopa
Our Story
Our diverse team is united in their mission of creating simple, fair and honest financial products that have the customer's needs at their heart. We're proud that this dedication is reflected in our excellent rating on TrustPilot.
We've always been unapologetically honest with our customers, and value the same in return. Their feedback helps us shape what we build, so we can provide a bank fit for today, and for the future.
We're not the new kids on the block though - we've been a pioneering force in finance for 16 years. In 2005, we built the first ever peer-to-peer (P2P) lending company, giving our customers access to loans built for real-life and intelligent investments backed by cutting-edge tech. In 2020, we launched Zopa Bank, meaning we could offer more – like fixed term savings backed by FSCS protection and a credit card to help customers take control of their finances.
Today, our bank and our P2P business run alongside each other, with the same ethos and the same mission. We've lent out over £6 billion and are proud to have made money work better for over half a million people across the UK, whether they were looking to borrow, save or invest.
If you embrace being challenged beyond the norm, aren't afraid to think differently and are motivated by working somewhere you can really make an impact, you'll love life here at Zopa.­
As a Senior Product Designer, you will be working in a cross functional team of product managers, front-end and back end engineers, to define requirements, develop iterative design options, and test ideas extensively prior to launch, to make sure we understand and meet our customer's needs. 
This is a roll-your-sleeves-up and get stuck-in to some genuinely innovative product design. In return, the role will provide you with the opportunity to shape and define the product design of one of the industry's most innovative and forward-thinking companies
On a day to day basis, you'll be:
Owning the UX and UI design of the new Zopa credit card and its associated mobile apps and websites design 
Designing iterative user flows and user interface options and testing them extensively 
Running user testing on design concepts, ensuring we meet customer needs 
Defining the information architecture of the product 
Maximising accessibility, clarity, and transparency in designs 
Ensuring the Zopa brand vision is implemented consistently in the product design 
Working with engineers to establish agile workflows to test and deliver the design 
This is the background we'd like to see on our Product Designer's CV/profile:
Extensive experience designing complex products, with consumer financial products and payment products a huge bonus 
Strong UI design skills, rapid prototyping 
Proven experience of brand implementation within the product space 
Good knowledge of testing methodologies, both A/B testing and user testing 
Ability to implement A/B testing frameworks and user testing methods 
Experienced user of data to drive design decisions (whether qualitative or quantitative – you know what to use when and how to get it) 
Proven experience of designing with the customer at the centre of all decision making 
Able to manage big ambitious design products with multiple stakeholders 
Experience of working closely with developers in a data-driven agile environment 
An impressive portfolio/presentation that shows off your design skills 
#LI-CB121
To thrive here, you'll need to:
Champion our customers. Whatever your role, you'll be close to our customers. We care passionately about doing the best for them.
Help us make fearless choices. Our environment is fast-paced, agile and open. You'll solve interesting and challenging problems, and be trusted and empowered to bring your ideas to life.
Walk the talk. Like us, you'll be honest, stick to your promises and face the tough moments head-on.
Win smarter. You'll be always on the lookout for a better way of doing things, going beyond 'good enough' and welcoming different points of view.
Be in it together. You'll join an ambitious, diverse and all-round approachable team with a mix of ideas and talents who inspire each other to be better every day.
Zopa is proud to offer a workplace free from discrimination. Diversity of experience, perspectives, and backgrounds leads to great products and unique company culture. We simply can't expect to empower our customers to better manage their money without challenging the current status quo. Creating the best place for money is no easy task, which is why we need talent from all walks of life.
Apply for this job