Senior UI/UX Designer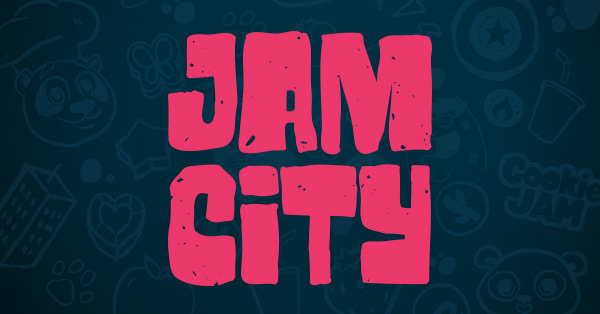 Jam City
As a leading mobile games developer, Jam City is looking to "level up" our talent.  We're searching for innovators  who consider themselves dynamic, collaborative, and thrive in a fast-paced environment.
PERKS & BENEFITS
Unlimited Vacation, Paid Sick Days & Holidays
100% Employee Covered Medical, Dental, Vision Plan Base Plan
Life Insurance, 401k, Flexible Spending Accounts, Commuter Benefits & More
Catered Lunches & Well-stocked Kitchens
Yoga & Wellness Activities
Happy Hours
Company Events
Jam City is looking for a smart & imaginative Senior UI Artist, with mobile game development experience, that thrives in an agile environment. This is a lean company where each and every project moves the needle. Our right fit is someone who enjoys solving problems, creative, learning new technologies, collaborative, loves gaming, and takes ownership and pride in the work that they do.
Our studio and culture is geared towards producing the best quality games in the world and having fun while we do it. Jam City Carlsbad has a full team of in-house artists, designers, and game developers.
RESPONSIBILITIES
Design mock-ups/iterations using Photoshop, Illustrator, and Flash focused on UI and gameflow.
Creating appealing, user friendly, innovative and crisp 2D game assets with a focus on usability and freemium best-practices in the mobile casual game styles.
Preparing and designing all facets of the User Interface including: mockups, wireframes, icons, animations, UI style guides, general art and documentation.
Create clear and attractive messaging, buttons, icons, widgets, and other UI elements which work well within tight fixed aspect ratios, and with a wide variety of game themes from cheerful and casual
Collaborate with the art lead to provide UI style guides for new titles to ensure product consistency.
Work with engineering to ensure artwork is accurately and consistently represented in the game.
QUALIFICATIONS
5+ years practical art/design experience working in interactive media and/or mobile games.
Graphic design skills: sketching, wireframing and storyboarding abilities on paper and screen.
Solid understanding of UI design best practices and interaction design fundamentals.
A strong understanding of UI conventions and challenges for the mobile and other emerging platforms.
Ability to translate flowcharts and wireframes into fun, usable, visually polished UI systems.
Strong desire to collaborate with producers and designers outlining player flows and wireframes.
Expert knowledge of Photoshop; strong skills in Flash, Illustrator & After Effects.
Previous experience with motion graphics, compositing and special effects is a plus.
Strong cross-functional communication skills: verbal, written and visual.
Ability to produce high quality work quickly, iterating toward the best solutions.
Strong passion for gaming.
Experience working on consumer websites focused on virtual goods is a plus.
Other drawing, illustration and 3D skills a plus.
Excellent oral and written communication skills.
Excellent organization and efficient time management skills are required.
Proven ability to work effectively with small to large teams in a deadline-driven environment.
Bachelor's degree in Graphic Design/Fine Arts or Illustration is preferred.
#LI-CR1
OUR COMMITMENT TO EQUITY, DIVERSITY, & INCLUSION
We believe in creating games that unite people across the world and that showcase our commitment to providing an environment that is both inclusive and diverse for our players and employees. We strive to create a workforce that is reflective of our global player community as we know that we are stronger and better when we play together. To help promote an inclusive culture, we celebrate the visible and invisible diversity of our Jam Citizens through initiatives including Employee Resource Groups, cultural events, trainings, speaker series, and more. 
Jam City is an equal opportunity employer. We enthusiastically accept our responsibility to make employment decisions without regard to race, age, sex (including pregnancy), national origin, ancestry, religion, ethnicity, marital, or domestic partnerships status, disability, genetic information (including the refusal to submit to genetic testing), predisposing genetic characteristics, military status, veteran status, domestic violence victim status, sexual orientation, gender identity or expressions, or any other classification protected by federal, state, and local laws. Our management is committed to following this policy with respect to hiring, placement, promotion, transfer, demotion, layoff, termination, recruiting, pay, and other forms of compensation, training, and general treatment during employment.
ABOUT JAM CITY
Jam City is an award-winning mobile entertainment studio providing unique and deeply engaging games that appeal to a broad, global audience.
Led by CEO Chris DeWolfe, former MySpace co-founder and CEO, and COO Josh Yguado, former 20th Century Fox executive, Jam City is the creative powerhouse behind some of the highest-grossing and most enduring mobile games. Jam City's global franchise Cookie Jam has generated more than half a billion dollars, and Panda Pop has more than 120 million downloads to date.
The company also is the go-to studio for Hollywood, having developed immersive, narrative-rich mobile games around iconic entertainment brands. The company's popular RPG game Harry Potter: Hogwarts Mystery was the #1 game in more than 40 countries at its launch in April 2018.
Jam City has nine studios located in Los Angeles (HQ), Berlin, Buenos Aires, Bogotá, Burbank, Cedar Falls, San Diego, San Francisco, and Toronto.
Apply for this job