Lead Product Designer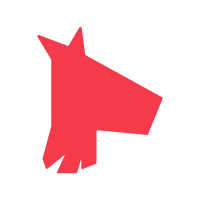 Piñata Farms
Piñata Farms is a team of 30 who have been responsible for some of the biggest cultural and tech successes of the last 10 years, spanning mobile, social, video, AR, gaming and music. We're backed by top Silicon Valley VC's and some of the most influential strategic investors in media, tech, and pop culture. We have been quietly building this company for two years and recently launched with very promising early engagement metrics and strong buzz in the high school and college communities. We've been featured in the App Store, have fantastic app reviews and over the last 6 months we've been honing the product before getting splashy.
The app is a completely novel creative video platform and will be the next great cultural phenomenon -- in fact, you may have already seem some of our work racking up millions of views for Diplo, Marshmello, Kendrick Lamar's team, Benny Blanco, Dillon Francis, Lil Dicky, the Jonas Bros…even getting even getting this comment from "🤣🤣🤣🤣🤣🤣" from LeBron.
Our mission is driven from behavioral research into how today's connected communities work. From our insider's view of digital media and social communities, we've helped establish new norms and know what's coming next. A large portion of our team is dedicated to developing novel and proprietary computer vision technologies that differentiates us from the same old commoditized and shallow video apps. We've brought the best technologists and best people in pop culture together - Piñata Farms will change the mobile video game forever.
We are looking for a
UI/UX Designer
to lead Design for the company, who knows what it takes to to design apps from the ground up, has impeccable taste, and a keen understanding of modern design principles. This role will work closely with our Product and Engineering teams to deliver high quality and considerate experiences to our users. You will have a key part in developing the PF brand, from visual aesthetic, to app and web UX. As the company grows you will have the opportunity to build out a design team of animators, app designers, and graphic artists to grow our vision
Skills and Experience
Proficiency in Figma, Sketch, Principle App, Framer, Adobe Suite, and more
Internal tools
Understanding of complex workflows designed to scale across diverse platforms
Large scale apps
Media-intensive apps
Communication and/or Social apps
Responsibilities
Contribute to all aspects of design and execution, including pitching your ideas, designing the feature (visual design, interaction design, and prototyping), and partnering with engineering and product to implement your vision
Capable of acting as a Product Manager when needed
Lead product design on projects from inception to delivery on the web and mobile
Help define the short and long-term roadmap for products
Look back in two years and be able to say "I was there when it started"
Apply for this job