UI UX Designer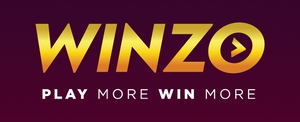 WinZO
About WinZO Games   
WinZO is the largest social gaming and entertainment platform in India. Launched in early 2018, the Company partners with third party developers to host games on their Android app, where users can enjoy personalized multiplayer gameplay experiences. The platform is available in 12 languages such as English, Hindi, Gujarati, Marathi, Bengali, and Bhojpuri, with over 50 million registered users. The WinZO platform facilitates over 2.5 billion micro-transactions per month across a portfolio of 70+ games. WinZO is focused on building an enthusiastic community of gamers and gaming influencers in Tier 2 – 5 cities in India. The Company envisions a future where the WinZO platform can deliver a culturally relevant and enjoyable experience in the Indian gaming ecosystem, monetized through a unique micro-transaction model.
Website: www.winzogames.com
Team: Co-founded by 2X founders (my Co-founder, Paavan Nanda is also the co-founder of Tiger Global-backed ZO Rooms & Zostel- acquired by Oyo in 2015). We are 70 members, a strong team, with stellar professionals from the best product & tech companies such as Google, Amazon, Flipkart, Mckinsey & Co, Bain, etc. 
Raised $90MM from Kalaari Capital, Makers Fund, Courtside Ventures, Griffin - all are large global consumer tech investors.
We believe in: 
Innovation  

Data Orientation 

Integrity  

Perseverance  

Agility

About the Job:
As a UI UX designer at WinZo, optimisation of existing UI designs, implementation of new design and
creation of prototypes will be done. Working on user centred solutions and delivering the business
deliverables in the best possible way.

What you will do:
• Planning and implementing new designs
• Optimizing existing UI designs and the application flow
• Brainstorming with team, understanding business goals & objectives to implement design
accordingly
• Delivering intuitive and user-centredsolutions
• Combining creativity with an awareness of the design elements
• Creating prototypes for new product ideas

What you should have:
● 2+ years of experience as an UI-UX Designer or similar role
● U/UXI design portfolio
● Excellent interpersonal and communication skills
● Ability to discuss and explain design options
● Detail oriented
● Critical thinker
● Problem solver and customer-centred
Apply for this job