Product Designer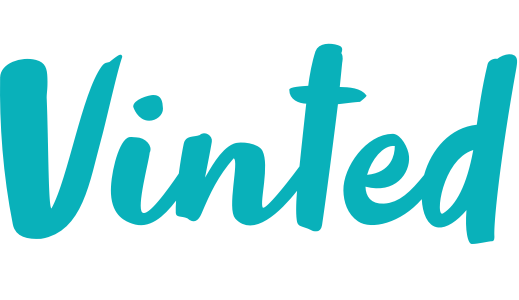 Vinted
Vinted is Europe's biggest pre-loved fashion marketplace, with 45 million members in 15 countries. Our mission is green: we want to make second-hand the first choice globally.
A team of over 8
00
people from Vinted's offices in Vilnius, Berlin, Prague, and Utrecht develop and support our platform. We share a unique work culture that's based on aiming high, taking ownership, co-creating, caring, and growth.
Vinted is committed to building an inclusive workplace where people from all walks of life feel a sense of belonging. We welcome applications from all suitably qualified persons regardless of their race, colour, national origin, citizenship, sex, gender identity, sexual orientation, religion/beliefs, disability or age. We truly believe when we can be fully ourselves, we work better.
Opportunity
We see design as a crucial element of achieving our mission, so designers are represented at all levels, including leadership. As our new Product Designer, you won't have to justify the importance of design and will be empowered to focus on people's needs.
You'll be responsible for providing a high-quality experience throughout the entire user journey – both on- and offline. The product design team is divided into teams: Communications, Liquidity, Growth, Categories, Transactional Experience and Trust. Each team is responsible for end-to-end experience and member success in their respective areas.
You'll join one of these teams and work alongside a product manager, 3–5 engineers, and an analyst. Together you'll transform complex issues into intuitive, accessible, and easy-to-use designs for our community.
In this position, you will:
Partner up with the product and design teams to define problems and goals, map flows, prototype interactions, and oversee the creation process
Design flows and interactions for an international audience across platforms
Give and solicit feedback from designers and partners across other disciplines 
Execute in a fast-paced, sometimes ambiguous environment
Conduct usability tests to assess and validate design ideas
About you:
Excellent communication skills, including written and spoken English
Lo-fi and hi-fi prototyping skills
Have shipped digital products
A strong collaborator with product managers and engineers
End-to-end product design experience
Cross-platform design experience (web, Android, and iOS)
Work perks:
Opportunity to join our share options programme
Learning budget (13.2% from net yearly salary) 
25 working days of holiday 
Remote workout classes
Mental- and emotional-health support from Mindletic
A canteen that serves homemade food at friendly prices
Monthly team-building events
A personal budget for shopping on Vinted
We have a few positions available and we are looking for specialists with varying experience - from junior to senior. The salary range for this position is 1,800–5,600 € (gross) per month depending on your seniority level.
If this sounds interesting – you may well be just who we need. Send us your portfolio and/or access to digital products you've designed and we'll be in touch.
Apply for this job
Tell a friend