Head of UX Research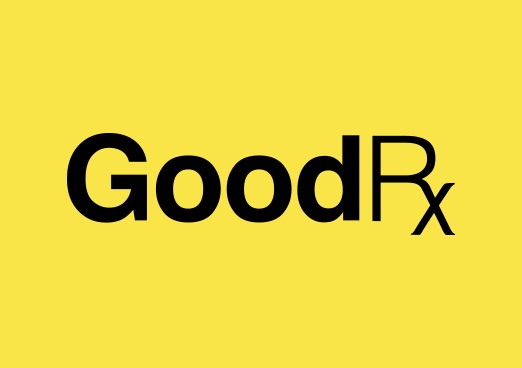 GoodRx
GoodRx is America's healthcare marketplace. Each month, 20 million people visit 
goodrx.com
 to find reliable health information and discounts for their healthcare — and we've helped people save $30 billion since 2011. We provide prescription discounts that are accepted at more than 70,000 pharmacies in the U.S., as well as telehealth services including doctor visits and lab tests. Our services have been positively reviewed by Good Morning America, The New York Times, NBC News, AARP, and many others.
Our goal is to help Americans find convenient and affordable healthcare. We offer solutions for consumers, employers, health plans, and anyone else who shares our desire to provide affordable prescriptions to all Americans.
We're committed to growing and empowering a more inclusive community within our company and industry. That's why we
hire
and cultivate diverse teams of the best and brightest from all backgrounds, experiences, and perspectives. We believe that true innovation happens when everyone has a seat at the table and the tools, resources, and opportunities to excel.
With that said, research shows that women and other underrepresented groups apply only if they meet 100% of the criteria. GoodRx is committed to leveling the playing field, and we encourage women, people of color, those in the LGBTQ+ communities, and Veterans to apply for positions even if they don't necessarily check every box outlined in the job description. Please still get in touch - we'd love to connect and see if you could be good for the role!
About the Role
We are looking for hands-on, action-oriented, and strategic
UX Research Lead (Manager - Director level)
to solve some of the most ambiguous and complex user problems in the healthcare space. This role will be responsible for upholding and establishing a proper research process, evaluating and getting the right sets of tools, while guiding/overseeing a team of
user research
ers and leading the way in some of the most strategic, big problem area research GoodRx team has.
What you'll be doing:
You're a player/coach, guiding and scaling a small but mighty user research team while tackling high impact user research projects yourself. 
You'll work with Product Management, Data, Product Design, and/or Marketing as the lead researcher to drive highly actionable and meaningful research insights to inform product and feature directions.
You'll know you're successful when you've influenced strategic decisions that alleviate our patient users' biggest pain-points.
Collaborate with the rest of the researchers to create a research roadmap on a quarterly basis.
You'll work with team members to identify, prioritize and scope research needs from small to large.
You'll zoom in on where and how you can create the most impact.
Build a strong relationship with your product, data, design, and marketing counterparts to inform and shape how we do discovery of new products and features across GoodRx.
Design and execute research projects, choosing the right mix of quant/qual methods to answer complex questions.
You're highly collaborative, bringing your team members into your research process to grow their understanding of the user problems we're trying to solve.
Provide guidance and training on research tools and techniques to encourage self-service UX research amongst your team members.
Help establish and fine tune the current research process, mentoring a small but mighty team of user researchers on best practices and improved ways of working and collaboration.
Strategize and communicate research findings across the organization to spread the importance of user research and the positive impact it brings to the product development process, as needed. 
Be the voice of the customer, a research thought leader and continuously advocating for our users.
This role will start out reporting into Product, but eventually will be centralized under the Consumer Insights org.
What we look for:
Passionate about solving user problems
Biased towards action, hands-on, super scrappy and strategic, and has experience operating autonomously in a fast-paced environment
A relentless driver to get things done, you know what you have to do and will do what it takes to unblock any hurdles that get thrown your way
Deep expertise with qualitative and quantitative research methods, and can easily know when to use which - depending on the problem you're solving
Know when to push for what you believe in and when to be flexible
Welcome change and open to trying new ways of doing things
Highly collaborative, and likes to bring everyone along in your research process
Know your audience, and are a great synthesizer of complex user feedback and data, and can translate them into succinct and actionable insights
An extremely strong communicator, able to clearly and efficiently articulate your findings with the team to inform product decisions
Experience scaling research practices across an organization that enables others to conduct their own research
A stickler for efficiency and process, and don't mind rolling up your sleeves to drive better ways of working
Experience mentoring other user researchers and product designers, and enjoys providing mentorship to others
Experience using user research tools such as Qualtrics, UserZoom, dScout, Surveymonkey, etc. 
6+ years of experience in user research related to software and digital experiences
2+ years of experience driving research and product roadmaps and setting the direction for the team to execute
MA/MS or PhD in Human Computer Interaction (HCI), Cognitive or Experimental Psychology, Sociology or a related field is preferred, but not required
Strong quantitative analysis skills is a plus
GoodRx is America's healthcare marketplace. The company offers the most comprehensive and accurate resource for affordable prescription medications in the U.S., gathering pricing information from thousands of pharmacies coast to coast, as well as a telehealth marketplace for online doctor visits and lab tests. Since 2011, Americans with and without health insurance have saved $30 billion using GoodRx and 20 million consumers visit
goodrx.com
each month to find discounts and information related to their healthcare. GoodRx is the #1 most downloaded medical app on the iOS and Android app stores. For more information, visit
www.goodrx.com
.
Apply for this job
Tell a friend