Senior Product Designer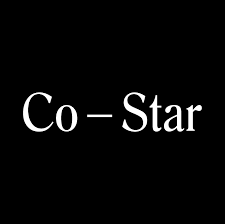 Co–Star
We're looking for a Senior Product Designer to design new features and products for the Co–Star app. You'll help tens of millions of people connect to each other and themselves – through astrology – in real, meaningful ways.
Everything we design, we design for us and our friends. Throughout the design process—from creating user flows and wireframes to building user interface mockups and prototypes—we envision how people will experience our products, and bring that vision to life in a way that feels inspired, refined, and even magical.
User experience is at the forefront of how we create intuitive, innovative, and beautiful products that people love. We strive to learn and understand our users' needs, behaviors, and emotions to gather insights that inform product strategy and design. We take complex systems and make them intuitive and easy-to-use for tens of millions of people around the globe. And most importantly, we ensure that the technology we use is a means, not an end, that brings relationships closer together. 
WHAT YOU'LL DO
Collaborate with product managers, engineers, and cross-functional stakeholders to design creative, thoughtful solutions and build concise user-centric prototypes, simplifying complex problems and driving projects toward clarity
Investigate customer needs using a whole spectrum of tools, from user and market research to data analytics, to create an informed understanding of our users, their contexts, and their cultures
Work collaboratively & cross-functionally to produce & deliver high quality designs, from wireframes to high fidelity screens
Collaborate with multidisciplinary teams to translate concepts into designed user interfaces
Elevate design quality through building design thinking culture throughout the team
Support a collaborative culture, setting standards for execution and operational excellence
Provide creative and holistic thinking across devices, surfaces and cross-missions
Be called upon to work or consult on a wide range of things: brand projects, rapid prototypes for testing, and even rolling your sleeves up to help create beautiful presentation decks
Apply for this job