Senior UX Researcher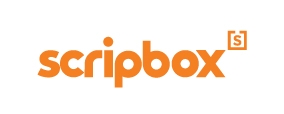 Scripbox
Scripbox is India's largest and best-established digital wealth management service that helps its customers create wealth for their long-and-short-term goals.
Founded in 2012, Scripbox is a pioneer in the digital financial services category and is recognized for creating simple and elegant user experiences in a complex domain. We do this by simplifying complex investing concepts and automating best practices, so our customers can grow their wealth without worry. We achieve this by combining cutting-edge technology, data-driven algorithms, awesome UX, and friendly customer support. 
Our task is ambitious and we like to work hard as well as smart. We want to build a team that relishes challenges and contributes to a new way of thinking and investing in India. We are also invested in the growth of our colleagues and providing a supportive and thriving working environment for everyone. We have been recognized by Great Place To Work® as one of India's best companies to work for. 
We are looking for creators who can build products that our customers love. The challenge for you will involve understanding, and building for, an unforgiving consumer who invests a lot of trust into the product YOU will build. Your product will be used by thousands.
Scripbox is making a difference in the world of personal finance and investing and we would like you to be part of the team that makes it happen.
Role description:
As a Senior UX Researcher at Scripbox, you will be leading strategic research, deeply understanding the needs of our users, and developing innovative solutions to improve retention and profitability. You will identify ways to optimize our user's experience and generate actionable research insights to drive the product roadmap and design strategy. You will also be responsible for delivering a world-class user experience that informs Scripbox's mission, collaborating with different stakeholders, and having a direct impact on our business.
 Responsibilities:
Lead end-to-end research initiatives, conducting user research across mobile and web products to help better understand users expectations, needs, and motivations

Partner with cross-functional colleagues (including Product Management, Design, Tech, Marketing) to identify, prioritize, plan and execute high-impact studies

Perform qualitative and quantitative analyses.

Guide the evolution of our UX approach by translating research findings into actionable recommendations

Document and present findings to peers and stakeholders

Strategize with stakeholders on how to act on research findings

Evangelize good UX research methods

Mentor peers in best practices
 Qualification & Experience
2-4 years of demonstrable experience in product and design research

Excellent communication skills

Experience with mobile and web products

The ability to define key research questions and objectives, identify appropriate methods, executing end-to-end projects and synthesizing findings

Comfort with conducting survey research, survey design, sampling, and analysis

Practical experience with 1-1 interviews, co-creation exercises, UI design, and usability testing

You are pragmatic and able to design research in a dynamic and fast-moving environment autonomously

Advanced degree in research, social sciences, HCI, or related field is preferred
Apply for this job