Senior UX Designer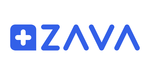 Zava
About ZAVA:
We're on a mission to provide our patients with healthcare that is dependable, affordable, and a fraction of today's cost. By creating a safe, efficient and convenient approach to healthcare we've already provided over 5 million consultations across the UK, Germany, France, and Ireland. 
Our team of Doctors, Engineers, Customer Support Advisors, Marketers, Product Managers, UX Designers, Pharmacists, Commercial & Operations Specialists all work collaboratively to build a digital healthcare platform that enables our patients to find the right healthcare quickly, effectively, and discreetly so they can do more of what matters to them. 
At the end of 2020, we secured a second round of investment and completed two exciting acquisitions in Germany, we're a scaleup company with ambitious growth plans. 
We're here because we care about healthcare and we plan to be Europe's biggest digital healthcare provider by 2025. 
About the role:
As a senior UX designer, you will be in charge of one of our main focus areas. We have four tribes which you can choose from. Patient experience, ongoing care, doctor experience, platform and tools. Throughout your onboarding, you will learn more about those areas. Based on your affinities you will then choose one. You will also be paired with a more junior designer and will have the opportunity to collaborate and share your expertise allowing knowledge to flow among the team. 
What's in it for you?
Work on real user problems. From patients in a hurry to doctors running digital consultations, you will  work to solve problems that have a real impact on people's life.
Craft  the future of healthcare. It is through technology that ZAVA has been able to make efficiency gains in the healthcare sector. To continue pushing boundaries and expand the company, our platform needs to evolve and grow and you will play a significant role in deciding what we do next.
Collaborate with talented individuals from a wide range of backgrounds. We have clinicians, pharmacists, a doctor turned developer as well as the usual folk you'd expect in a tech company.
A fast paced entrepreneurial environment. You define how you want to contribute to the company.  You and your team decide what is important and navigate the ambiguity that comes from being in a rapidly developing sector going through a lot of change - further accelerated by a global health crisis.
Day-to-day the work will encompass:
Framing and unpacking complex user problems
User research, competitor analysis
Create compelling user journeys
Design efficient interfaces solving user problems
Prototype journeys for testing
Promote solutions to various stakeholders
Assist developers into implementing your solutions.
User testing and concept validation.
Contribute in the UX toolbox and team rituals.
What we are looking for:
You have four to five years working with other designers in user-centric companies.
You have shipped multiple experiences in consumer products.
You can demonstrate what it takes to create great user experiences.
You are a team player and used to working in cross-functional teams.
You are a self-organised and analytical thinker.
You carry a comprehensive user experience toolbox allowing you to solve complex problems.
You have a user-focused mindset leveraging qualitative and quantitative data to sharpen your decisions.
You are a compassionate and empathetic person, leading the way in incorporating user feedback.
You are a great communicator. Your skills allow you to tell compelling stories, facilitate and run engaging workshops.
You understand  the digital world clearly, web, native and new technologies overall.
You have a positive and candid attitude and are always listening to others' points of view.
By the way, we do not expect you to rock all those traits, but we will be carefully monitoring those and expect you to demonstrate them during the  application process. 
Added bonus if you:
Have experience in Digital Healthcare
Can speak German
Role Reports to:
Head of UX
Application Journey:
Call with Talent Team
Portfolio review

Product UX review the  folio

Hiring Manager 121 call

About you 
Your experience 
Your aspirations
Presentation/Panel Interview

Demo one shipped / live experience 
Explain your process 
Explain your  learnings 
Live design challenge in front of  3-4 employees
A casual live online workshop type session (Miro or Figjam)
Choosing from our proposed problems you will take us through your process to approach the problem. You run the show. 
(Problems will be disclosed soon before the session, to keep the session organic and natural)
Apply for this job