Senior UX/UI Designer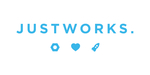 Justworks
Who We Are
At Justworks, you'll enjoy a welcoming and casual environment, great benefits, wellness program offerings, company retreats, and the ability to interact with and learn from leaders in the startup community. We work hard and care about our most prized asset - our people.
We're helping businesses get off the ground by enabling them to focus on running their business. We solve HR issues. We're data-driven and never stop iterating. If you'd like to work in a supportive, entrepreneurial environment, are interested in building something meaningful and having fun while doing it, we'd love to hear from you.
We're united by shared goals and shared motivations at Justworks. These are best summed up in our company values, which are reflected in our product and in our team.
If this sounds like you, you'll fit right in.
Who You Are
Justworks is seeking a Senior UX/UI Designer to help scale our public-facing web and digital experiences. This role is responsible for creating experiences that are memorable, helpful, seamless, and give people a taste of what it's like to be a Justworks customer. As a Senior UX/UI Designer, you will champion design and co-lead the design process on your cross-functional team of Product Managers, Engineers, and Web Producers. The team works together to drive lead generation and positively impact business performance while continuing to uphold Justworks' brand promise - to create confidence and delight through simplicity and expertise.
In this role, you will apply your passion for tackling complex design problems with a focus on our prospect and customers' needs. You are a versatile designer who steps back to analyze complex workflows and also dives into the interactions and visual details. You advocate sharing early and often, collaborating with other designers to establish a world-class user experience for our customers across the Justworks' sites. 
Our ideal candidate pushes their clean design sense, is a seasoned systems-level thinker, and is constantly pushing to mold complex experiences into simple, delightful ones. If you're someone who loves visual design, data, iterating, and generating strong hypothesis-driven ideas, we'd love to hear from you.
Your Success Profile
What You Will Work On
Collaborate effectively with product managers, engineers, and other designers to identify and define digital opportunities 

Lead projects through an end-to-end design process: design strategy, research, exploration, interaction and visual design, prototyping, testing, launch, evaluation and iteration 

Run research sessions to uncover customer problems, needs, and mental models 

Facilitate workshops and brainstorm sessions with your team, designers, and other departments 

Create conceptual design solutions for strategic problems and dive into the interactions and visual details 

Support design decisions with data and insights 

Work closely with engineers to deliver the polished final product

Mentor other designers 

Contribute to our internal design process and design system

Performs other related duties as assigned
How You Will Do Your Work
As a Senior UX/UI Designer, how results are achieved is paramount for your success and ultimately result in our success as an organization. In this role, your foundational knowledge, skills, abilities and personal attributes are anchored in the following competencies: 
Customer focus

- builds strong customer relationships and delivers customer-centric solutions

Systems thinking

- able to look at overall systems holistically and understand how things work within the system through the exploration of interdependencies and inter-relationships

Nimble learning

- actively learning through experimentation when tackling new problems, using both successes and failures as learning fodder. 

Teamwork and communication

- putting our collective best together through documentation, collaboration, relationship-building, listening, empathy, recruiting, and evangelism 

Results-driven

- consistently achieves results, even under difficult circumstances 

Creative thinking

- discovering new opportunities and solutions for problems by looking beyond current practices and using innovative thinking
In addition, all Justworkers focus on aligning their behaviors to our core values known as COGIS. It stands for: 
Camaraderie

- Day to day you can be seen working together toward a higher purpose. You like to have fun. You're an active listener, treat people respectfully, and have a strong desire to know and help others.

Openness

- Your default is to be open. You're willing to share information, understand other perspectives, and consider new possibilities. You're curious, ask open questions, and are receptive to thoughts and feedback from others. 

Grit

- You demonstrate grit by having the courage to commit and persevere. You're committed, earnest, and dive in to get the job done well with a positive attitude. 

Integrity

- Simply put, do what you say and say what you'll do. You're honest and forthright, have a strong moral compass, and strive to match your words with your actions while leading by example. 

Simplicity

- Be like Einstein: "Everything should be made as simple as possible, but no simpler."
Qualifications
Minimum of 6 years of experience in UX/UI design 

A portfolio that shows your process, a user-centered approach, and the results 

Energized by solving very complex product problems and communicating them in a simple and understandable way

Values the details, but you also seek broad perspectives 

Seeks feedback from your team and end users

Thoughtful and genuinely care about the quality of what ships to our end users 

A pro in design tools (we use Figma)
Please Note: Justworks requires all new hires to be fully vaccinated within six weeks of their hire date as a condition of employment unless you qualify for a reasonable accommodation. For additional information on our policy, please click here.
Diversity At Justworks
Justworks is committed to maintaining a workplace where diversity of identity, culture, and life experience is the norm and is celebrated authentically and respected consistently. Diversity in our work, our people, and our product drives creativity and innovation, entrepreneurial leadership and integrity, competitiveness, and collaboration throughout our business and in the market. We depend on our differences to make our team stronger, our workplace more dynamic, and our product accessible to all of our customers.
We're proud to be an equal opportunity employer open to all qualified applicants regardless of race, color, ancestry, religion, sex, national origin, sexual orientation, age, citizenship, marital status, disability, gender identity or expression, veteran status, or any other legally protected status. 
Apply for this job