UX Designer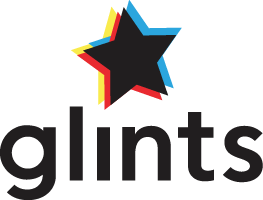 Glints
At Glints, we are building the #1 tech-enabled recruitment and career discovery platform in Southeast Asia that helps people and organisations realise their human potential by joining great organisations, learning the right skills and building great teams. 
About This Role
We are looking for a UX Designer to join and support our product team in achieving the product vision and mission by designing top-notch user-friendly, business-oriented, and feasible solutions. This role will be focused on Content & Community products.
What You'll Be Doing
Create excellent user experience by running design experiments, creating user flows, prototyping, and performing usability testing, UI copywriting for localization and data-driven UX evaluation;
Create solutions that increase user sign-ups, the performance of critical actions, engagement, and user retention; 
Lead innovative interaction design based on a holistic service blueprint;
Help to improve the VN localization product design process and maintain a design system.
Why You Should Join Us
Work with smart, equally nice, and collaborative people, as well as a group of down-to-earth leaders who get stuff done;
Be part of the top 10 LinkedIn Top Startups;
Opportunities for learning and growth through various internal programmes.
Who We Are Looking For
Outstanding UI abilities with an eye for good design, with an extensive portfolio of live projects that showcases visual and interaction design skills, including mobile apps, mobile sites, and desktop sites;
Deep technical knowledge of UX (i.e. sitemaps, personas, wireframing, and high fidelity visuals) with the ability to rapidly produce multiple ideas and concepts visually and with strong experience in conducting usability testing to iterate on your designs;
Strong hands-on experience in building mobile platforms and applications;
Proficiency in various prototyping and testing tools such as Figma and Useberry, Maze;
Relevant experience in contributing to and consuming component-based design systems;
Good experience in using data and metrics to drive design decisions, and copywriting for product localization;
A passion for solving design problems and bringing projects from concept to completion by doing everything possible to ensure their success;
Stellar written and verbal communication skills with the ability to effectively articulate, evangelize, and defend your ideas, and to effectively collaborate with the product manager, engineering, and research partners to create solutions and drive impact;
Proactivity in suggesting changes in processes and Glints' Design system.
Let's Realise Human Potential.
We have impacted many lives since we were founded in 2013, but there's still plenty to be done. If you're ready to grow and make an impact, you've come to the right place.
What is Glints?
Glints is an online talent recruitment and career discovery platform with the enduring purpose of contributing to a world where people and organisations can realize their human potential. 
Our tech-enabled approach to recruitment and career discovery connects more than 1.5 million candidates to their next dream opportunities, has supported more than 30,000 companies in finding top talents, doubled recruiter efficiency, and has raised more than US$30M+ from best venture investors in Asia to date.
Our agility and firm hold on our core purpose and values have allowed us to remain resilient and thrive through tumultuous times, and we are proud to be recognised by LinkedIn as one of the Top 10 Startups in Singapore in 2020.
Who We Are
At Glints, personal and professional growth are just as important as business growth. That's why we created the Glints Culture Code: #RIIBCOH. It defines our values, guides our decisions and actions, and is what makes us special.
Relentlessly Resourceful: Whatever it takes, just make it happen (ethically)
Integrity: Have courage, be guided by the truth, don't be afraid 
Impact: Missionaries, not mercenaries
Beginners' Mindset: Stay humble, don't be attached to ego
Customer Obsessed: Customers First
Ownership: Care intensely about the mission and take responsibility
High Standards: Dream big and deliver epic outcomes fast
Where We Work
Glints operates in multiple locations across Greater Southeast Asia, including Singapore, Indonesia, Vietnam, Taiwan and Malaysia.
Apply for this job