UI Designer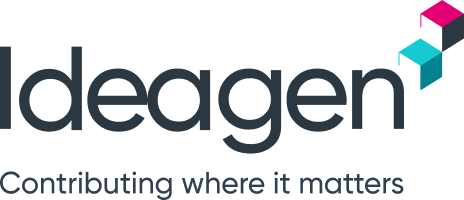 Ideagen
UI and UX are an integral part of making sure our customers are listened to, and contributes to they're overall experience as part of Ideagen's incredible journey!
As part of Ideagen's next phase of development, we are looking to recruit a UI Designer to be part of our product team at our state of the art head offices here in Nottingham!
Working across our global product development teams, the UX department aim to provide product design to the highest standard within Ideagen's centre of excellence!
#UIDesigner #UI #UX #Userinterface #userexperience
Does this sound like you?
Are you a great team player and enjoy collaborating with the team?
Do you take initiative and drive forward projects?
Are you passionate about all things UI/UX?
The Role & responsibilities
Be a great team player, experienced in working with agile teams. Ability to collaborate closely with developers, copywriters and UX designers
Create, improve, and use wireframes, prototypes, style guides and user flows, effectively communicating your interaction ideas using any of these methods
Present and defend your design decisions. All your design decisions should be based on the Ideagen's design principles as well as your own design thinking and research (i.e. colour theory, visual weight, etc.)
Continually keep yourself and your design team updated with the latest changes in your industry's standards
Mentor and share knowledge with junior members within the team
Knowledge & Experience
Hands-on experience creating wireframes, prototypes, storyboards, user flows, etc.
Understanding and experience of using design tools including Figma and Adobe Create Cloud.
Basic understanding of front-end languages used to implement designs ideally including HTML5, CSS3 and JavaScript
Experience building and maintaining design systems
Evidence of portfolio of previous work
What's in it for you?
While we take our work and deliverables seriously, we have a relaxed working environment and we want our people to be rewarded for their hard work. We offer benefits such as 34 days' holidays (inclusive of bank holidays), Enhanced Maternity and Paternity Pay, Contributory Pension Scheme, Free On-site Parking, Private Medical Insurance, and many more!
Who are Ideagen?
If you have ever flown in a plane, been in hospital, or even given blood, there is a good chance we've helped keep you safe. For nearly a quarter of a century, we have been providing software solutions to thousands of customers such as the UK NHS, Virgin, PwC, Emirates, Heineken and even Harvard University. We are not a large faceless corporation, but we are not a fly-by-night dot com company either. With more than 1150 employees in multiple locations across the UK, USA, Dubai, Malaysia, and Bulgaria – not including our global Partner Network – we're one of the most exciting and fastest growing software companies in the world.
Apply for this job
Tell a friend