UX/UI Designer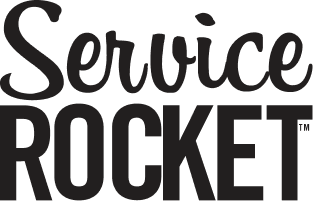 ServiceRocket
Looking to join a fun-loving and inclusive culture that has your back? Our fast-growing and dynamic company provides a life experience that supports your professional growth and personal well being. 
With offices around the world, ServiceRocket's five-star products and services help tech giants like Salesforce, Workplace from Meta, Digital.ai and Atlassian get the most from their software. We enable fast-growing companies to take off. And so will your career!
Join our growing product team and be a part of our mission in enabling millions of heroes to exceed expectations. It's an amazing opportunity to work alongside our dynamic team, who are serving more than 5000 enterprises today including Atlassian, Cisco, Morgan Stanley, NASA and the United Nations.
This is a role for a humble, hungry and smart design generalist. We're looking for a UX/UI designer to elevate design focus in our product squads -- a team of product manager, engineers and designer like you! You'll drive all design aspects within an autonomous, cross-functional product squad, as part of working together to solve problems, iterate on, ship products and make impact on our business and customers.
Success (What defines your success in this role)
Increased user satisfaction, retention and engagement, through a deep understanding and ability to improve Time to Goal, product NPS, stickiness, completion rate, and more.
Usability as a competitive advantage, through heuristic evaluation, delivering quality UX and carefully designed solutions that set the product apart from competition.
Responsibilities
Conduct design discovery, ideation, solutioning, and testing  of small scale products or features; working with product managers and engineers.
Participate in mapping the value proposition and customer problems of the product.
Refine and prioritize design backlog aligned with product roadmap.
Ensure design performance meets KPIs.
Collaborate with other UX designers to process feedback.
Participate in agile rituals and drive UX/UI design.
Essential functions & skills
Produces UI concepts, prototypes, and designs.
Develops design expertise, applies design practice and guidelines to resolve a variety of UX/UI issues. 
Works well in an agile team.
General technical understanding of web applications and web development.
Applies learned techniques and contributes to analysis and investigation to solve problems. Proactively approaches day-to-day work and general instructions on new assignments.
Builds productive internal/external working relationships to resolve mutual problems by collaborating with others.
Focuses on providing standard professional advice and creating initial reports/analyzes for review by experienced team members.
Requirements (What you will need to have)
Typically a minimum of 2 years of hands-on professional experience as a UX and UI Designer, preferably for enterprise web applications.
An appreciation for agile methodologies and processes.
Motivated, growth-mindset, resourceful, energized to influence design.
Ability to create and test interactive prototypes using modern tools like Figma and Maze.
Knowledge in Atlassian Jira and Confluence.
Strong facilitation and collaboration skills to lead workshops and convey your ideas, with excellent English (verbal and written) communication skills.
*Only shortlisted candidates will be notified.
With a competitive salary and career pathway to advance your skills, you'll reap the rewards of growth with ServiceRocket's unique Share the Fruit program and an  opportunity for stock options. Our generous health and wellness benefits allow you to care for yourself and loved ones. We offer monthly stipends that support how you work and encourage a healthy work life balance. Wear the Rocket: come grow with us!
Apply for this job