Senior User Researcher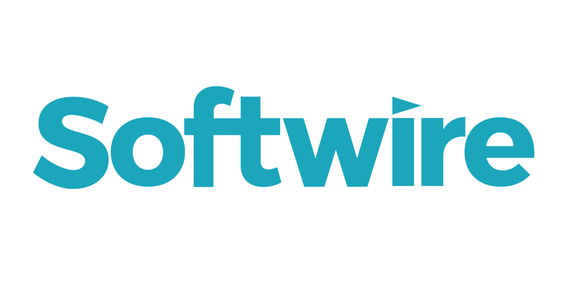 Softwire
Senior User Researcher 


In brief 
If you've already got all the answers, please do not apply for this role. 
We're looking for a Senior User Researcher to join our Design and Research team – who asks questions of us, our processes, and our clients. The key is someone who can ask the right questions at the right time. 
Questions like 'Why is this a problem?' and 'Why does it need solving?', or 'How do we get people to collaborate better?' and "Is this really the best way of explaining our approach?". Questions about work itself, questions about creating the conditions that enable us to produce the best work of our careers, help us grow and flourish as individuals, as a team and as a company. 
We value colleagues who have learned as much from failures as from successes and are humble enough to share their learnings without reservations. People who think deeply and have a point of view on everything from workshops to prototypes to work-life balance but are also able to listen to and encourage others to make their own contributions. While growing with us, you will have a strong opportunity to craft your future role in the team. 
Our design team is a wonderful mix of researchers, UI, UX and service designers working together with developers to create unique experiences that solve people's real problems. This is a fast-expanding team within a more established agency, where you'd have the rare opportunity to follow your work across both design diamonds. Unlike most agencies, we don't just focus on innovation, proof-of-concept and early-stage engagements, we also have the cross functional teams to deliver the amazing experiences we conceive.  We work very closely with our clients in intense, user-focused, prototype driven sprints, that grow into long-term relationships. 


We don't just design. We have impact. 
So here's another question – does this sound like you? 


Experience and qualifications

·       5+ years of experience working in a user research or related role
 
·       In-depth knowledge and application of design thinking methodology
 
·       With full accountability, have led research on complex projects with large teams
 
·       Can scope, prepare and execute research plans which align with project goals and mitigate risks
 
·       Loves collaborating with colleagues and clients to synthesise research data
 
·       Can tell a great story and bring findings to life to help build empathy for users
 
·       Can show us interesting and thought-provoking methods for delivering research (both successes and failures), i.e. from creative approaches to tackling challenging research briefs to using evidence to shape the problem space
 
·       Awesome hands-on skills in delivering research artefacts and strong outcomes. Likes producing key insights, journey maps, personas, user needs, etc that drive projects forward.
 
·       A strong POV on how to continuously improve and set the standard for our research output
 
·       Has guided colleagues who have less user centred design experience or mentored junior designers or researchers
 
·       Experience working within design sprints/agile methodologies
 
·       Understanding of how to align business and user needs, through the agile phases
 
·       A strong advocate for delivering accessible and inclusive services that work for all users
 

What we stand for
 
Here at Softwire, we hold four key values at the core of everything we do:


We really care about what we do
When we say we care, we honestly mean it. Our work is our passion, and everything that comes through our doors is treated with the utmost respect and with the same level of care that we'd treat our own work. Because honestly – we really do care.
We trust and are trustworthy
We're not micromanagers. We place a level of trust in each member of our team to work their hardest and produce the best they can achieve. This is an innovative but fun place to work – and we trust that you'll meet our standards.
We are kind
Clients come to us with complex, exciting, but often challenging projects. And we are the friendly face that will help them reach their goals – and be with them for the long run. Our team is open, accepting, and always ready to accept new ideas. Because after all, in a world where being kind is free – why be anything but?
We are fun
When you're working at the forefront of technology, every day is different. And in this fast-paced environment, we realise that work isn't always going to be fun. Some days can be stressful, but despite this, we know the importance of enjoying ourselves. Because at the end of the day, we spend a lot of time at work – so we might as well have fun while we're there.

About Softwire

Softwire is a leading digital software consultancy. We offer services in software engineering, design, innovation, cloud, mobile and data.

Trusted by well-known organisations, including the BBC, David Lloyd Clubs, LNER and The Cabinet Office, Softwire has grown into a business that consistently delivers large, high-profile digital projects for the UK's leading brands.

But who are we actually?
 
We're innovators. We're passionate problem-solvers in both software engineering and digital design. We are dedicated. And we love what we do.
 
It all started when our founders Pete, Dan, and Phil realised that there was a better way to do things. A way that delivers results without squeezing the fun out of what we do. A way that is never corporate, but always professional.
 
When you work with Softwire, you're not only becoming part of a team with in-depth technical skills and delivery expertise – you're joining a team filled with passion, guile, and an absolute dedication to producing the best work possible.
 
Voted in the Sunday Times as one of the Top 100 Companies to Work For (now known as Best Companies), you'll be working in a thriving environment full of innovation, devotion, and outright electricity.
 
Package
 
Softwire operates transparent pay scales and a profit share scheme based on role and overall company performance
 
Base salary is based on experience in role and ranges from £54,200 - £71,100
You can expect to receive an average of £9,000 - £13,000 in profit share depending on your experience and company performance
Pension: Additional 5% of salary
Additional benefits
25 days annual leave (with the option to buy and sell)
Time off for company-wide morale activities, time off for charitable / CSR activities
Free annual eye test, income protection, cycle to work, electric vehicle lease schemes, and payroll charity donations.
For further details on benefits click here


Equal-opportunities employer
 
Softwire is an equal-opportunities employer and does not discriminate on the basis of age, disability, gender including gender reassignment, marriage and civil partnership, pregnancy and maternity, race, religion or belief, sex, sexual orientation, or any other protected status. All matters related to employment are decided on the basis of qualifications, merit, and business need.
Apply for this job