Senior UX Designer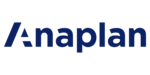 Anaplan
We are looking for a Senior UX Designer. With a proactive attitude, collaborative nature, and ability to step up to the challenge of solving some very complex design problems in London.
You'll be joining a multi-discipline, multi-lingual (well, some of us anyway), international design team that is both experienced and state-of-the-art.
We have folks who used to be developers, field researchers, a former NCR product designer, and many other professions -but we all have a common belief in passionately advocating for our users, for delivering the best solution and never saying the words, "this is how we've always done it".
Where we are
Located in a stunning, modern building overlooking the Regent's Canal, our London office is set in the beautiful Kings Place. Large windows, a roof top terrance and within walking distance to plenty of great food options, you are set up to not only do great work, but be in an environment that is inspiring.
 This role is an immediate full-time position.
If you're ready to roll up your sleeves and tackle unique problems that no one is solving in the tech space yet, keep reading.
What you'll be doing
Understand our users and the problems we are trying to solve in order to deliver a great experience in the enterprise software space
Collaborate with users, designers, researchers, developers, product managers and tech writers to define feature requirements
Iterate through design proposals based on feedback from users and internal stakeholders
Become embedded in your assigned feature team to drive design requirements throughout the development process.
Work with designers in York, London, Minneapolis and San Francisco to ensure visual and interaction design continuity across all products.
 What you'll have already accomplished
To be successful in the role, you should have the following experience:
Working as a Product Designer/UX Designer for 5 to 8 years.
Experience of mobile (iOS/Android/Mobile-Web) design desired but not essential
Passionate about layout, typography and motion design.
Must demonstrate a methodical design process in order to solve complex problems.
Ability to present and justify design proposals to peers, executives and customers.
Communicate ideas quickly through sketching or other lo-fi design techniques.
Ability to prototype using HTML or specialist tools such as Axure, Balsamiq or InVision.
Production of polished visual design specs using tools such as Photoshop or Sketch.
Experience in designing experiences that work across any device.
 Bonus points
Experience of Lean UX
Hands-on experience of user research
Giphy and Secret Santa
Apply for this job