Product Designer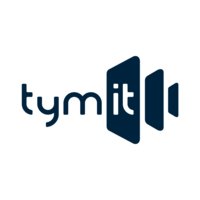 Tymit
A credit card from a tech company, not a Bank. Fintech credit makes up only a very small fraction of overall credit, but it is growing rapidly and Tymit will be at the forefront of the digital disruption in the credit card world.

At Tymit our mission is to reinvent the credit card to make it honest, safe, and more transparent, so you can achieve more peace of mind when managing your finances. To prove this to our users, we have built an elegant and very intuitive app linked to a credit card that's designed to achieve better financial well-being and control like never before.

Based between London and Madrid, our talented and growing team is committed to creating a diverse and fun work environment putting the user at the centre of every decision we make. At Tymit, we have a mantra, customers are first because that's what drives us, and our growth and we'll continue catering to them that way.

We are small, but we think big. 🦄🦄 Do you want to join us?



We're looking for a well-rounded and passionate Product Designer, someone who's driven by problem solving and designing great experiences, whilst being obsessive over visual craft and beauty. Being the only Designer at Tymit, you will have the freedom to work on all aspects of the user experience, including user research, user flows, wireframing, diagramming, interaction design, rapid prototyping, design documentation, visual design, and animation.

You will be expected to collaborate closely with our Product Owner, Product Manager, Engineers, and Founding Team based between Madrid and London, to deliver features that our users love and help enable the dream of bringing transparency into the credit card space.

If you're looking to take your next step and produce the best work of your career, we're very excited to work with you. This is a great opportunity to work with a small, experienced, and talented team who is taking a thoughtful long-term approach to shaping the future of the credit.


During your time at Tymit you will

Develop a deep understanding of our customers' needs, and use these insights to design a product that people love to use.
Own design problems end to end, from initial concept through shipping and beyond.
Explore ideas through sketching, wireframes, and prototypes to validate interactions and designs.
Be obsessed over the details of visual and interaction design.
Work with product to define requirements, not just translate them to design.
Engage directly with our users to test design solutions and get feedback.
Brainstorm and iterate with the wider Product team to help raise the bar on the whole Tymit user experience.
Articulate design decisions to stakeholders across all functional groups at the company.
Contribute to create and maintain our company design system.
Interface with the marketing team to create brand relevant creative work.
Explore new ways of improving the design positioning at Tymit, keeping our design practices at the forefront of a rapidly changing banking environment.

What you will bring along

You have 3+ years work on mobile products including iOS & Android.
You have proven UI/UX design experience with a strong portfolio that demonstrates a meticulous, thoughtful approach and attention to detail.
You have deep expertise with Sketch, Figma, InVision or Adobe Creative Cloud and experience of documenting your designs. The Familiarity using Jira would also be a plus.
You bring a strong understanding of typography, information hierarchy, colour, and other UI concerns.
You have experience working closely with engineers, product managers and other designers as well as clients.
You have the ability to think at a high level about product strategy and vision, not just 'how it should look' but 'what we should build and why'.
You bring a deep understanding of and empathy for users and desire to create well-designed solutions for their use.
You have the ability to multi-task, working to deadline across one or more projects.
You have strong written and verbal English communication skills.
You're excited about learning new skills and exploring new interface paradigms.
You love what you do and get excited about the future of Fin-tech.
Apply for this job
Tell a friend