UI / UX Designer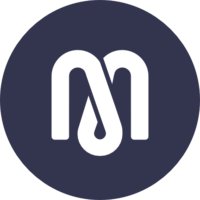 Marlo
About Marlo
At Marlo, we're building a workplace mastery platform to give every employee superpowers at work.

We're starting with one of the biggest employee pain points: meetings.

Our first product has been helping teams at Wayfair, Toast, Compass, and 50+ other companies find and fix unproductive meetings with real-time meeting feedback.

We are looking for an experienced UX designer to help us design features and products to gamify the workplace.

What You'll Do
- Work with the engineering team and management to design innovative and seamless user experiences
- Implement game design fundamentals to create gamified products that customers love
- Interview and test designs with users, experiment with unique UI / UX, and assist with the development of new products
- Evangelize design best practices from industry and your previous experience

About You
- 3+ years in a design role; preferably at a fast-scaling technology company
- You're an expert in UI, UX, and/or game design and have a portfolio to prove it.
- You have a knack for bringing simplicity to complex user interactions and have an eye for the aesthetic.
- You have a superb attention to detail and it comes across in your work.
- You love learning. You enjoy experimenting with new designs and technology, including areas with which you might not have experience with yet.
- You're an excellent communicator. You show results by creating new designs but also keep the team aware of your blockers or help you need.

Why Marlo?
Launched in mid-2019 at Harvard, Marlo is now used by over 50 companies and has grown to thousands of active users. We are a fast-moving, venture-funded team with a mission to empower teams to master their workplace.

Marlo is a customer-led company. Our superpower is fast iteration and a focus on problem solving through experimentation. Each member of the team conducts interviews, participates in sprints, and contributes to the features we roll out. As we grow, this focus on bringing delight to our customers has allowed us to move quickly and build products our users love.

We work best with people who have an insatiable desire to learn and improve. We attack problems head-on, researching things we don't understand and asking for help from experts when possible. Our culture is one of transparency and we use that to force multiply our problem solving together.

If you're a builder that loves getting feedback, iterating, and delighting customers with your work, we'd love for you to join us!
Apply for this job
Tell a friend