Product Designer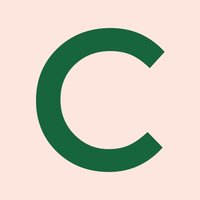 Ceres Health
Diseases caused by obesity ruin lives every second. We're building Ceres to change that.

We harness innovations in digital therapeutics combined with rigorously validated weight loss tactics to deliver scalable, personalised, and effective treatment for obesity-related health conditions. The (large scale, clinical) evidence shows that programmes like this truly work: people can cure their diabetes, halve their risk of heart disease and stroke, and dramatically improve other obesity-related medical conditions.

Our team has extensive experience across medicine, research, and business—and we're looking for a Product Designer to join us. We're a small but ambitious team, and we're looking for someone who shares our grand dreams, but is also happy to get into the weeds when necessary.

We realise that building an engaging, empathetic, and functional behaviour change app is not easy. But inspired by the success of similar apps (QuitGenius, Omada, Headspace to name a few...) we know that the opportunity to help millions of people is huge.

You'll be the first designer on our team and work closely with our Product Lead to build beautiful, highly engaging web and mobile experiences for our patients. This will likely include virtually every stage of product design, including:
-Researching and understanding the market and our patients' needs
-Utilising best practices in UX and UI design to create simple and intuitive user flows and turn them into sleek digital prototypes across mobile and web
-Helping to define our visual identity and establish some best practices within our design team as it grows
-Working closely with our Product Lead and Engineers to respond to user feedback, improve designs and create the best possible E2E experience for our patients

This is a full-time role based in our Shoreditch office. Being a small team, there's tons to do—meaning there are ample opportunities to grow and experiment in your career.

The perfect person for this role would:

-Be a mid-level Product Designer with early-stage experience under your belt, either for your own venture or on a small team you've been part of
-Have experience in health tech, and ideally in building a behaviour change app (though we realise this is a very specific ask)
-Has experience across the spectrum of design requirements, from branding to UX
-Be able to demonstrate through past work how you've contributed towards company goals by delivering best-in-class design
-Have experience (and enjoy!) working cross-functionally with technical and business colleagues alike
-Be inspired by our mission and keen to be part of building Ceres from the ground up
-An understanding of HTML and CSS, as well as experience with e-commerce platforms like Shopify is also a bonus!

To apply, please email your CV to hello@ceres.health.
Apply for this job