UX Designer and Researcher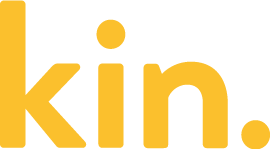 Kin Insurance
Notice: Due to the current circumstances of the COVID-19 pandemic, Kin Insurance has shifted to a remote workforce. While we hope to return to the office sometime soon, our priority is to maintain safe and healthy working conditions for our staff. For that reason, we will continue to operate, interview, and hire on a remote basis until further notice.  
While this role will start remote, we will require this individual to be based in our Chicago office.
About Kin:
Kin Insurance exists to change home insurance from what it is to what it should be. We do this by applying data science and analytics to make decisions, automation to reduce redundancies and unnecessary costs, and innovative thinking to change the way customers interact with and get value from their home insurance provider. We do this because we wholeheartedly believe that customers deserve better from their insurance.   
Currently four years old, Kin began with the notion that technology could improve our industry, so we started by researching the most important part of our business: the customer. After building our platform from the ground up, we launched the Kin Intern Insurance Network, a customer-owned carrier in Florida. By applying our vision for a data-driven, technology-forward insurance company, we are able to offer customers affordable insurance in a straightforward, simplified approach. In 2020, Kin is continuing to grow in Florida while expanding into other states.   
While our approach to home insurance makes us a unique business, the people and culture at Kin are what make us special. We are problem solvers, collaborators, builders, and empathizers who care about one another and have a passion for creating positive change. We each bring a diverse array of experience to Kin that fuels a passion for learning and growth that we foster as a company. We value tackling challenges and breaking down walls, while being chill.
So, what's the role?
We're looking for empathetic, passionate designers ready to revolutionize how home insurance is delivered and experienced. As our UX designer/researcher, you should feel equally at home conducting user interviews as well as producing interaction design artifacts. You will support the exploration, strategy, and design of experiences that change how home insurance is purchased and administered. You'll be dividing your time between conducting primary research, designing, and iterating on ideas alongside product, marketing, and engineering teammates.
A day in the life could include:
Conducting user interviews, developing personas, and identifying user needs
Planning, scripting, and conducting usability testing
Creating wireframes, storyboards, and user flows
Ideating and designing concepts to drive KPIs
Perform competitive analysis 
Prototyping and iterating on new solutions to complex problems
I've got the skills...but do I have the necessary ones?
Bachelor's degree in design, HCI, or equivalent experience.
You have a strong portfolio of work that showcases a human-centered design process
Previous experience collaborating with multidisciplinary teams and stakeholders
Comfortable iterating on designs based on feedback, data, and insights
Strong communication skills, both written and verbal
Experience designing and prototyping with Figma is required
Facilitation and collaboration skills aimed at aligning cross functional peers
Ability to annotate design and collaborate with developers is a must
Possess a growth mindset and natural curiosity to learn new domains and technologies
Passion for making complex business tasks easy through user-centered design
Oh, and don't worry, we've got you covered. 
Being in the insurance industry we recognize the importance of comprehensive benefits for you and your family.  That's why we provide a variety of options and coverage levels to customize a plan that's right for you. These are just some of the benefits and perks we provide:
Medical
Dental
Vision
Commuter Benefit Plans
Flexible PTO
Flex Spending Accounts
401k
Parental Leave
Disability Insurance
Life Insurance 
Onsite gym membership - after we return to the office
Apply for this job
Tell a friend