Senior UI Designer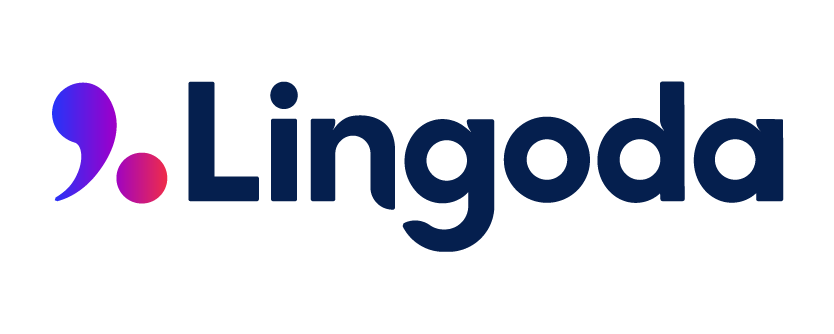 Lingoda
Speak our language!
We are Lingoda. Our mission is to empower even the busiest people to master English, German, French, and Spanish and unlock their potential - anytime, anywhere. Lingoda is the #1 trusted online language school and the biggest in Europe, globally acclaimed for our "language learning tools." We offer flexible, high-quality, 24/7 live online classes taught by native-speaking teachers all around the world. 
We challenge ourselves, and we challenge others. We work smart and make it happen. We bring together the best of people and have a positive company culture. We believe in personal growth and inclusion. And we live by it. We also offer our employees unlimited access to private and group classes!
We are currently looking for a Senior UI Designer (f/m/d) based in Berlin or working remotely (+/- 2h time difference).
Your mission with us:
Transform Lingoda's website and conversion funnel with industry-leading design to drive performance and a strong user experience.
You will achieve this by:
Owning the design for our website and conversion funnel.
Creating marketing, campaign and brand landing pages, and campaign experiences.
Partnering closely with the Creative Team, CRO Manager, and Product Team to create a unified design system that drives performance.
Partnering with external developers to ensure your designs are brought to life exactly as they were intended.
Working closely with a wide range of stakeholders to ensure your work aligns with business goals and KPIs.
Continuously improving design processes, knowledge sharing, and tools to measurably enhance productivity and product quality.
Partnering closely with our Customer Insights Manager on user interview ideation, coordination, and execution as well as other testing methods like Dog Feeding and A/B testing.
You bring to Lingoda:
 3+ years of experience in UI Design or Product Design in E-commerce.
Advanced UX design knowledge & experience, able to take complicated navigation/information hierarchy and make it user-friendly. 
A data-driven approach to designing pages/flows, including pushing testing and working with stakeholders to interpret and implement results
Proven experience in turning qualitative and quantitative user testing into design solutions.
Experience and working in a fast-paced environment and can multitask multiple priorities.
Your designs find the middle ground between business KPIs and user expectations.
Experience and ease in working collaboratively within a cross-functional team.
Fluency in staple tools like Sketch, Figma, Zeplin and Adobe Creative Suite.
You add to our culture with:
Your passion for ambiguity. Creating something from nothing is a creative thrill for you, not a burden.
Your strong eye for detail and pixel-perfect designs on every single task.
Your knowledge of how to combine creative expertise with customer-centric thinking.
Your love for languages. Speaking or learning a second foreign language is a bonus.
At Lingoda, we are proud of:
Our approachable leaders and transparent communication - every voice counts at Lingoda!
Our company events and colleagues who are always happy to socialise.
Our great team spirit and passion for languages.
Our well-structured and exciting onboarding process.
The possibility to work remotely from your home or...… in the office located in the heart of Berlin.
Unlimited access to free language classes.
The modern hardware necessary for your work.The flexible working hours.
Does that sound exciting? Then, send us your CV right away!
We are looking forward to hearing from you!
Please note: only candidates with a compelling portfolio will be considered.
Apply for this job
Tell a friend